The Old Farmers Almanac Predicts Winter 2020 In Arizona Will Have Colder Than Normal Temps And Above-Average Precipitation
Fall hasn't even arrived yet, but it'll be winter before we know it. Is Arizona in for a wallopping, or are more mild conditions on the horizon? Predictions are in, and you'll like what they have to say.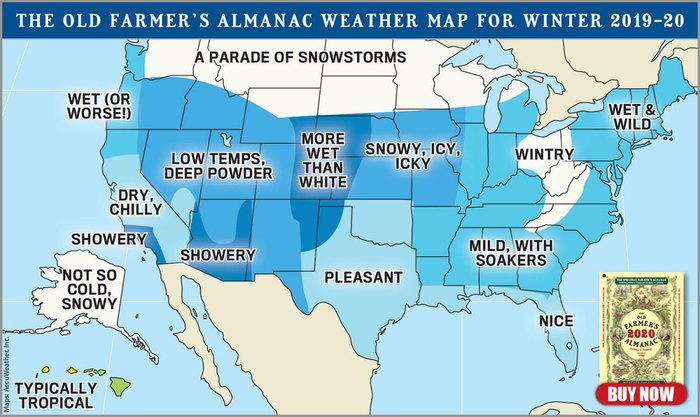 Visit either the Farmers Almanac or Old Farmers Almanac website to learn more.
How do you feel about the forecast for this upcoming winter? Let us know your thoughts, and check out our previous article for more breathtaking photos of a snow-covered Arizona: 19 Times Snow Transformed Arizona Into The Most Beautiful Scenery.
OnlyInYourState may earn compensation through affiliate links in this article.