18 Undeniable Reasons Why Everyone Should Love Arizona
Simply put, Arizona is one of the most photogenic places in the United States. Arizona natives and recent transplants can agree that we have gorgeous, federally-protected landscapes, climates for all kinds of activities, a diverse population, and ridiculously delicious regional foods. What more could you ask for in a home state? Here are 18 reasons to love Arizona: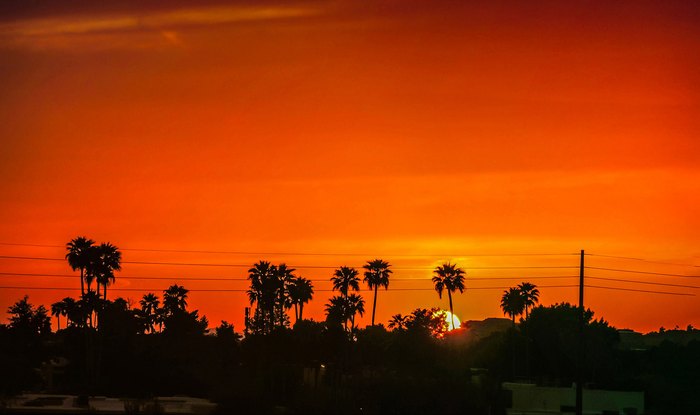 If that doesn't convince you that Arizona is the place to be (and love), then nothing will. Did we leave anything off? Here are some of the amazing places to visit in Arizona and the best AZ restaurants to try the amazing food that was mentioned.
OnlyInYourState may earn compensation through affiliate links in this article.
Reasons To Love Arizona
September 25, 2020
What are the best things about living in Arizona?
It's no question that many people consider living in Arizona the best decision they ever made. There are a lot of best things about Arizona, it's hard to list every single one. Other than the many sunny days to brighten your life, the weather is also great. Sure, the summertime temps are pretty high, but dry – not humid. It's the fall, winter, and spring that are spectacular. The temps are comfortable during the day and mildly chilly at night. Arizona is full of great outdoor recreation because of that, you can have fun year-round. The food and culture scenes are great, and there's lots of space to explore.
What is Arizona known for?
Life in Arizona comes with many perks that are well-known throughout the world. Arizona is known for being a desert state, and while that is true for a large amount of it, there are also mountains, forests, and snowy peaks within the state. The most famous part of Arizona is undoubtedly the Grand Canyon. This natural wonder has been featured in tons of media and is one of the most widely known national parks in the world. Arizona is known for loving Mexican food, and that's certainly no lie. Most everyone has a favorite local Mexican restaurant they claim is the best of the best – and they just might all be right!
What are the weirdest things about Arizona?
Along with the good reputation Arizona has, there are weird quirks and stereotypes about the state, as well. If you aren't used to living in a desert, you might want to get acquainted with some of the desert dwellers that you might spot in your home. People expect the occasional spider, but you have to be wary of coming across a scorpion as well, especially at night. Many Arizona residents are still upset Pluto was removed from the list of planets – something most people don't really think about. That's because Pluto was discovered in an observatory right here in the Grand Canyon State, and it's hard to give up the pride of such a big discovery.
OnlyInYourState may earn compensation through affiliate links in this article.