Some Of The Cleanest And Clearest Water Can Be Found At Arizona's Knoll Lake
Arizona has no shortage of lakes, pools, and streams to enjoy during the warmer months, but some deserve much more credit than they receive. Knoll Lake is one such place, nestled in a thick pine grove near Mogollon Rim. This giant, pristine lake in Arizona is worth seeing in person if you're a fan of natural beauty or if you just want to have your mind blown for an afternoon.
Looking to feed your wanderlust? Click here to sign up for our Bucket List Newsletter for a weekly peek at the best destinations throughout the country to inspire your next adventures.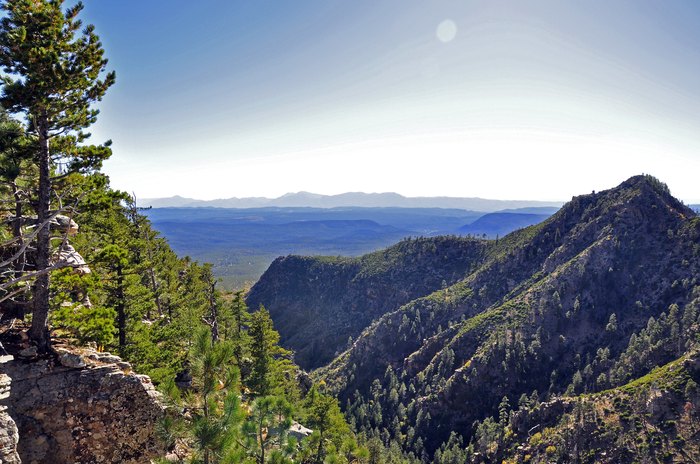 Knoll Lake is currently open, but the campground is closed due to COVID-19. Keep checking in with the Forest Service website for the latest information. Click here to learn more about the lake itself. Have you ever been to this pristine lake in Arizona? If so, is the water as pristine as the pictures suggest? Let us know, and check out our previous article for more crystalline swimming spots: 7 Swimming Spots With The Clearest, Most Pristine Water In Arizona.
Are there any restaurants, businesses, or other attractions in Arizona you think the world should know about? Head over to our nomination page and give them a shoutout — you just might see your submission featured in an upcoming article!
OnlyInYourState may earn compensation through affiliate links in this article. As an Amazon Associate, we earn from qualifying purchases.
More to Explore
Pristine Lake In Arizona
Are there any good swimming holes in Arizona?
Beyond visiting Knoll Lake in Arizona, what other places can you visit to get in a good day's worth of swimming? There are quite a few different swimming holes, lakes, and beaches to check out on a hot summer day to keep cool.  Some of the best swimming holes are in those tucked-away parts of the state, where you might need to do some hiking in order to get there. For instance, Bull Pen at West Clear Creek is about 15 miles east of Camp Verde, but it's definitely worth the trek. Check out these 8 swimming holes in Arizona for more options.
What are the best outdoor activities in Arizona?
Sometimes enjoying the outdoors means visiting the most beautiful lakes in Arizona. Since Arizona isn't a coastal state, there aren't too many beaches that can be enjoyed but, that doesn't mean that there aren't any lakes or creeks to swim in. In fact, we have 20 gorgeous lakes in Arizona that are worth checking out. From Ashurst Lake in Coconino County to Canyon Lake in Maricopa County, you can easily spend the day fishing, boating, canoeing, and more. Even the beauty of Lake Havasu, one of the more well-known lakes in the state, is not to be missed!
How many Arizona parks are in Arizona?
Between the national parks and the national forests in Arizona, you'll easily be able to fill your calendar with places to explore. In fact, there are 24 National Parks in Arizona that should be on your bucket list. From enjoying the beauty of the Grand Canyon to the magic of the Petrified Forest, you'll have so many options to dive into the beauty of nature in Arizona. We also have one particular underrated national park that should also be part of your exploration - Organ Pipe Cactus National Monument.
Related Articles
Explore Arizona
Featured Addresses