Here Are 6 Of The Most Beautiful, Charming Small Towns In Arizona
For visitors, there is a strange fascination in comparing the stark landscape with busy urban areas. Perhaps the travel industry takes some of the blame by showing how easy it is to enjoy nature with all the benefits of urban living. However, most of us know that if you're looking to get a taste of true desert life, visit the small towns, so here are some of the most beautiful and best towns in Arizona.
Listing each amazing town in an article would be nearly impossible since we have such a long list of them. Here are a few favorites with a population under 15,000 that encapsulate the quaint charm people love about small towns.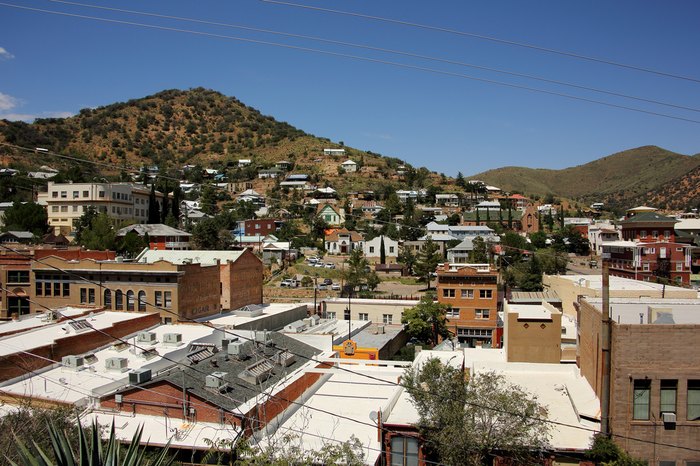 If you're from a small town, what do you love about it compared to the cities? Which of these most beautiful and best towns in Arizona is your favorite – or did we miss one?
OnlyInYourState may earn compensation through affiliate links in this article.
More to Explore
Most Beautiful Towns In Arizona
Which hidden gems in Arizona should I visit?
Some of the most amazing hidden gems in Arizona include Sycamore Canyon in Verde Valley. This lush, green place has one of the next largest canyons in the state (compared to the Grand Canyon), and there are trails and campgrounds to make a visit here ideal. A perfect little town to visit is Chloride, a true hidden gem full of murals, yard art, and a charming community of around 400 residents. Need a quiet retreat? Try the Enchantment Resort in Boynton Canyon. It's lesser known for a peaceful vacation.
What is the smallest town in Arizona?
Of all these charming small towns in Arizona, there is only one that can be considered the smallest of them all. If you're counting census-designated places, Willow Canyon in Pima County would be the smallest town in Arizona by population. Only one person lives there. When talking about actual towns, Winkelman would take the throne for this title. It has a population of about 350 residents and is primarily located in Gila County, though part of it does lie in the neighboring Pinal County. The name Winkelman comes from a cattle rancher who was part of the community. There are some historic buildings there that have been around for over 100 years.
What is the most naturally beautiful town in Arizona?
One of the most naturally beautiful towns in Arizona is Prescott. After all, it is known as one of the most picturesque in the state. The natural scenery surrounding the town includes pine forests, rocky terrain, canyons, lakes, and just about everything there is to love about Arizona landscapes. Plus, the town itself is full of postcard-worthy Victorian homes and historic buildings. There is plenty to see and do here - hiking the trails of the surrounding forest or kayaking the stunning Granite Dells, for instance - and it's definitely a lot of people's favorite place for a retreat, adventure, and more.
Related Articles