A Hidden Beach In Arizona, Cattail Cove State Park Will Take You Away From Everyday Life
Arizona and hidden gems go together something like chips and salsa. It's the perfect match! Our state has a huge land expanse with a remarkable amount of environmental diversity combined with rich, varied cultures, so it's no wonder you can find all kinds of incredible places to enjoy a sunny day – including a hidden beach in Arizona.
One type of destination that doesn't get talked about often are beaches. That's probably because most assume that as a landlocked, desert-heavy state, Arizona doesn't have beaches. We do and the rare sandy beach that you can find around the state is simply divine. Let's take a look at one such place.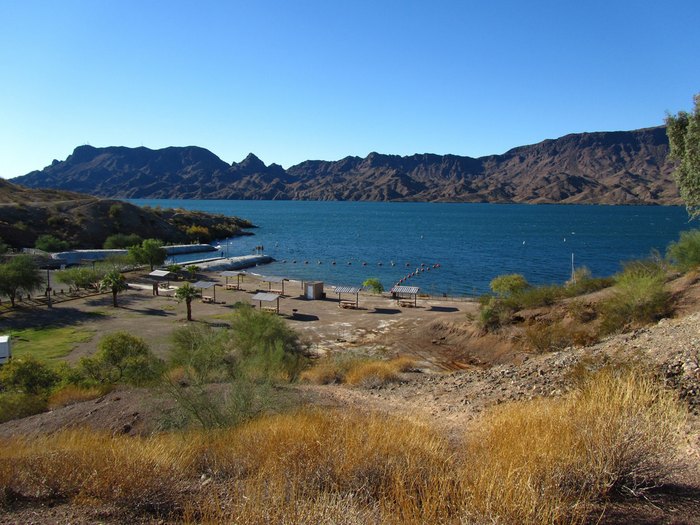 Cattail Cove State Park is located 15 miles south of Lake Havasu City along State Route 95. You can find details about the park's hours, fees, and events on the state park website, azstateparks.com.
Want to check out some other hidden beaches—both natural and human-made? Read about a few favorites in our previous article: 7 Little Known Beaches In Arizona That'll Make Your Summer Unforgettable.
OnlyInYourState may earn compensation through affiliate links in this article.
Address: Cattail Cove State Park, AZ-95, Lake Havasu City, AZ 86406, USA
Hidden Beach In Arizona
June 05, 2020
Where can I find the bluest water in Arizona?
If you're looking for swimming holes or the best beaches in Arizona, you might love this particular spot in the state that has the absolute bluest water. Havasu Creek can be found flowing through the Grand Canyon, and its strikingly blue waters look even more incredible against the red rocks. The water is rich in calcium which helps create its color. There are multiple waterfalls that the creek falls down on its journey towards the Colorado River, and they're stunning. It's truly a spectacular sight, and you can learn more about it here.
Are there any good swimming holes in Arizona?
Despite being mostly desert, there are many awesome places to swim in Arizona. Take a cooling dip in any one of the following swimming holes and you'll have an epic day. The Bull Pen near Camp Verde is a refreshing pool surrounded by canyon walls. Wet Beaver Creek, located near Montezuma Castle National Park, is as cooling as it is beautiful. You can even swim at a waterfall in Arizona by visiting the Ellison Creek Falls. The water there is extra cold which makes it the ultimate summer destination for a dip. Here is an entire list of AZ swimming holes including these and more for ideas.
Where can I go tubing in Arizona?
With so many swimming spots, scenic rivers, and more, it comes as no surprise that you can chose to go tubing for one of your next outdoor adventures in Arizona. One of the most popular tubing places is on the Salt River, and for good reason. You can take a lazy float trip that lasts 2-5 hours. The Salt River isn't the only place, however. You can tube down the Colorado River through Yuma River Tubing or take a guided float tour down the emerald-colored Verde River. Plus, Arizona has many water parks with manmade lazy rivers that are ideal for a family summer outing that's loaded with fun.