12 Reasons Christmas In Arizona Is The Absolute Best
The countdown to Christmas has begun! The holidays are in full swing and Arizona is the perfect place to celebrate it. Here are just a few reasons why Christmas in Arizona is the best: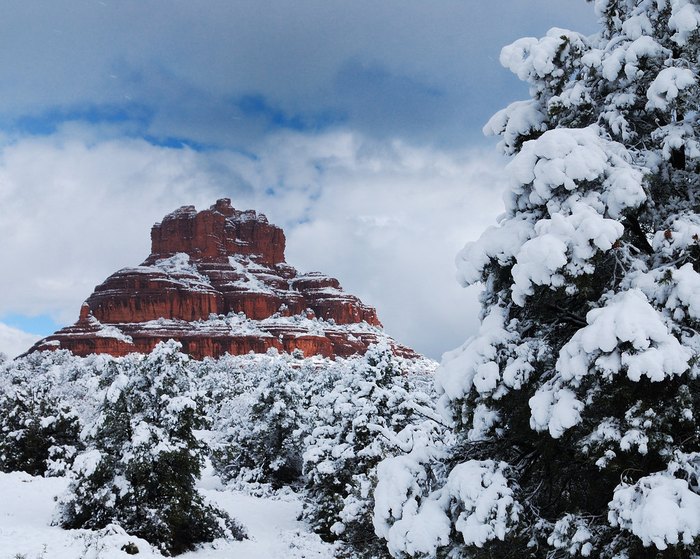 Can you think of any other reasons the holidays are best spent in Arizona? If you typically celebrate Christmas in Arizona, what are some unique traditions you have? Check out these drive-thru holiday light shows in Arizona to experience some seasonal cheer.
OnlyInYourState may earn compensation through affiliate links in this article.
Christmas In Arizona
December 18, 2020
What are the best holiday events in Arizona?
If you plan on visiting Arizona at Christmas, here are a few state events you should consider checking out. Wickenburg, Arizona hosts an annual Cowboy Christmas Poetry Gathering, which is exactly as it sounds. Soak up the old west vibes and enjoy some poetry during this charming event. Another holiday festival that anyone can enjoy is the Tempe Boat Parade. Boats deck themselves out with beautiful holiday lights and cruise around Tempe Town Lake. You can watch the dazzling display along the edge of the water. It's quite the sight, seeing the colorful lights reflect off the water.
Is Arizona a good place to visit in the winter?
Wintertime in Arizona is considered the perfect time to visit. There are many people who live in Arizona during that season only, escaping the freezing snow in other states, which is a testament to the state being great to visit this time of year. Temperatures are generally mild during the day, ranging from the 50s to the 70s. At night it can get quite cold, sometimes below freezing, so keep that in mind. With such great weather and plenty of places to see, things to do, and more, the Grand Canyon State is the perfect winter destination. Plus, you can still go to places with snow if you visit areas like Flagstaff.
What are the best Christmas towns in Arizona?
There are so many things to do in winter in Arizona. With comfortable temperatures, the possibilities are seemingly endless. Even though it may not get snowy everywhere, many Arizona towns embrace the holidays and become special destinations during the season. Prescott is the "official Christmas city" of the state. The town becomes a decorated holiday wonderland and there are also annual events, performances, and more to brighten up your Christmas season. Flagstaff is perfect if you want to have a white Christmas, as you're more likely to find snow there. It's also home to Santa's workshop as part of the "North Pole Experience" offered there.