Stretching 500 Miles, U.S. Route 191 Offers One Of The Sweetest And Most Scenic Drives In Arizona
Scenic drives are pretty much around every corner here in Arizona, and we have another one for your bucket list: US-191 runs for nearly 500 miles in the Grand Canyon State, showcasing quaint small towns, winding mountain roads, and the wide-open desert landscape we all know and love.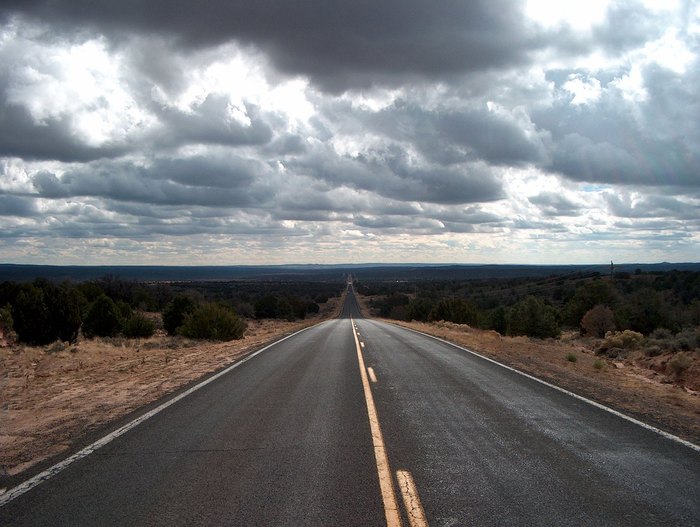 Have you ever driven on U.S. 191 in Arizona? If so, what's your favorite sight along the way? Let us know, and check out our previous article for more scenic drives with epic windshield views: These 9 Beautiful Byways In Arizona Are Perfect For A Scenic Drive.
OnlyInYourState may earn compensation through affiliate links in this article.
Address: US-191, Pearce, AZ, USA
Best Scenic Drives in Arizona
February 27, 2022
What are some of the places with the best views in Arizona?  
Arizona is an amazingly scenic state with so many amazing views that it's pretty much impossible to pick which one is THE best one. After all, with so much competition when it comes to epic views, it's just too hard to decide. However, there are some that we really, really love, and we think you will, too. Some of our favorite views in Arizona include the incredible overlook at Havasu Falls, which can only be reached via an 11-mile hike (or helicopter). It's an amazing lookout point at the most amazing waterfall in the Copper State, and it's a can't-miss. Monument Valley is another world-famous viewpoint in Arizona, and if you've never been, you NEED to – the view of the entire valley from a certain famous vantage point is another bucket list item that should be checked off sooner than later. Sedona is incredible, with tons of awesome hikes featuring views to die for, and even Phoenix Metro has its great viewing spots – hike Camelback Mountain for 360-degree views of one of our country's fastest-growing cities. Need more ideas? Check out this list of 15 epic mountain views in Arizona!  
What are some of the prettiest places in Arizona? 
That question is difficult to answer simply for the sheer number of ridiculously photogenic and/or scenic places in Arizona. Some of our favorites naturally include the most popular destinations like the entire town of Sedona (truly magical), the drive from Sedona to Flagstaff via the 89A north, and, of course, the Grand Canyon. That being said, there are many others that are harder and/or less commonly accessed, like Antelope Canyon, which can only be explored via a tour guide that you enter a lottery for. Mount Lemmon, and the entire drive to its summit, is absolutely unreal – you travel through numerous ecosystems on the way up, and it's one of the most unique drives in the country. Camelback Mountain is amazing, and Meteor Crater, in Northern Arizona, is as fascinating as it is historically (and geologically) significant. We could go on all day, but those are good places to start.