The Quirky Market In Alaska Where You'll Find Terrific Treasures
Trapper Creek is a small community that lies north of Talkeetna on the Parks Highway, and many people know of the town because of the quirky market called Wal*Mikes. The store is part antique store, part souvenir shop and 100% entertaining. You'll find so many treasures you didn't know you were looking for. Make this a definite stop on your next trip along the Parks. You will not regret being sucked into the vortex of Wal*Mikes for an hour or two and you may emerge with an amazing treasure. Visit Wal*Mikes, an Alaskan institution and a popular place to stop while cruising down the highway.
114.8 Mile West Parks Highway
Trapper Creek, AK 99683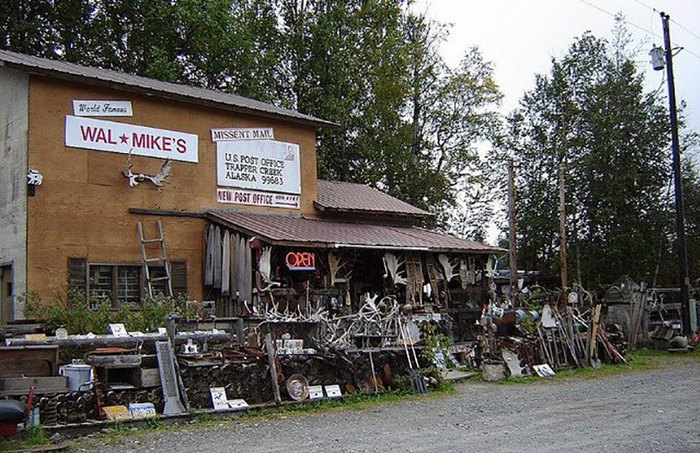 If you love hunting for treasure, head to these 8 Must-Visit Flea Markets In Alaska Where You'll Find Awesome Stuff. While you are in the neighborhood, stop by Talkeetna, The Small Town In Alaska That's One Of The Coolest In The U.S.
Have you been to Wal*Mikes? Tell us about the treasures you found there in the comments below.
OnlyInYourState may earn compensation through affiliate links in this article. As an Amazon Associate, we earn from qualifying purchases.
Related Articles
Explore Alaska