A Small Town In Alaska, Talkeetna Is One Of The Coolest In The U.S.
Talkeetna is the coolest small town in Alaska. Not the coldest, mind you, just a super cool mountain town nestled at the base of Denali, the tallest mountain in North America. Talkeetna is a favorite of Alaskans and visitors alike. Whether you just got off a week-long adventure on the mountain or you cruised in on the train, Talkeetna will have plenty for you to enjoy. I'm sure you will agree that this amazing place is one of, if not the most, coolest small town in Alaska and maybe the U.S.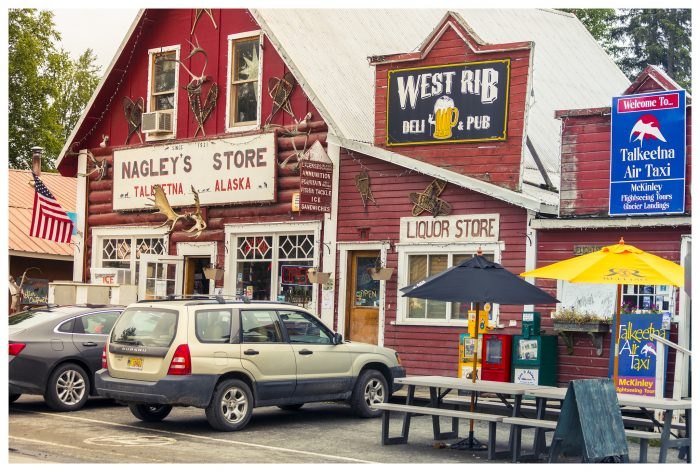 Do you think Talkeetna is the coolest small town in Alaska? Have you been to this fun town? Do you have pictures of yourself enjoying this incredible town? Share them with us!
OnlyInYourState may earn compensation through affiliate links in this article.
Address: Talkeetna, AK 99676, USA
Coolest Small Town In Alaska
June 04, 2020
What is Talkeetna, Alaska known for? 
The amazing small town of Talkeetna, Alaska is known for two very important things:
Its distinguished feline mayor, Stubbs, who governed over this small town for 20 wonderful years. He was "voted" into office in 1997, and held that office until his death in 2017.
Because of Talkeetna's proximity to Denali National Park, it's also known as the gateway to Denali. This is where many of the climbers that try to ascend Denali congregate before and after this incredible feat. It's also the perfect jumping off point to explore this rich and wild national park.
The town is fun and quirky and pulls in some of the most interesting people in Alaska. It was also the inspiration behind the 1990's show Northern Exposure. The town is filled with artisans and outdoor enthusiasts. If you want to visit a wonderful spot that reflects the truth nature of Alaska, make sure to visit Talkeetna!
What does the name Talkeetna mean?
Talkeetna, the small town in Alaska, is a Dena'ina Athabaskan word. Loosely translated, it means "river of plenty." A bit more about this meaning:
The literal translation is closer to "place where food is stored near the river."
Now local Talkeetna residents use the word as "where three rivers meet," as the Talkeetna, the Chulitna, and the Susitna all converge in Talkeetna. These three rivers become the Big Susitna drainage.
This is a wonderful town with a strong Den'aina history and heritage. You can visit the Talkeetna Historical Society Museum in downtown Talkeetna to learn more about this wonderful area, and the Alaskan Natives that first utilized its wonderful resources.