This Pizzeria In Alaska Is The Best In The Nation, And The Food Is To Die For
Moose's Tooth Pub and Pizzeria in Alaska is, hands down, one of the best in the entire nation. In fact, it is said to be the highest-grossing single-unit independent pizzeria in the country, with annual sales estimated around six million dollars. Whether you have stopped in once while you were visiting the last frontier, or this is your local hot spot where you regularly meet with friends and family, we already know that you are fully aware of what exactly all the buzz is about. Be sure of this; when you see the line winding out the door and into the parking lot, trust that it is for a very good reason.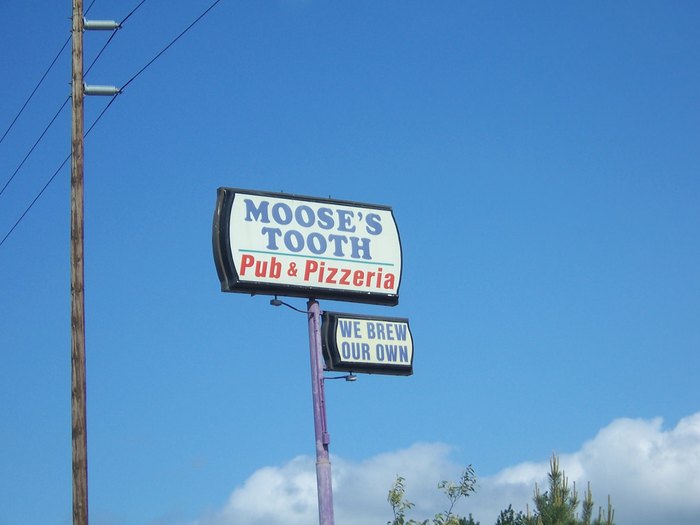 Have you ever visited Moose's Tooth Pub and Pizzeria in Alaska? What did you think? What was your favorite thing on the menu? Do you think it has the best pizza in the United States? Let us know in the comments below!
If you love good food, these 16 'hole in the wall' restaurants in Alaska will blow your taste buds away! Also, there is no restaurant in the world like this one in Alaska. It is mind blowing and truly SO incredibly delicious.
OnlyInYourState may earn compensation through affiliate links in this article.
Address: 3300 Old Seward Hwy, Anchorage, AK 99503, USA
Moose's Tooth Pub and Pizzeria in Alaska
December 11, 2020
Does Alaska have a lot of great pizza?
Alaska does have a ton of great pizza! Just about every town or village in the entire state has a go to for the locals that will rave about their spectacular offerings. And the best part about pizza in Alaska? Unexpected combinations! You'll find salmon, reindeer sausage, and more uniquely Alaskan ingredients on top of pizza here that you won't find anywhere else!
Why are the restaurants so good in Alaska?
Alaskan restaurants really focus on a couple of really important things: using fresh, local ingredients whenever possible, tons of great comfort food options, especially in the winter, and fun and innovative new flavors! All of these great items combine to make a phenomenal dining experience where you might least expect it; in the most wild state in all of America!