This Haunted Brothel Museum In Alaska Is Not For The Faint Of Heart
Step back in time and get ready to discover a historic landmark located in the southeast town of Skagway. The Red Onion Brothel Museum was built in 1897 and continued to operate as one the finest bordellos throughout the entire state for many, many years. The original structure still remains today and although times have changed, the spirit of the old fashioned days is still alive and celebrated. Each summer visitors from all around the world flock to this seasonal operation to enjoy the lively restaurant and bar, touring the museum and investigating the paranormal activity circulating around the undying rumors that the Red Onion Saloon is haunted.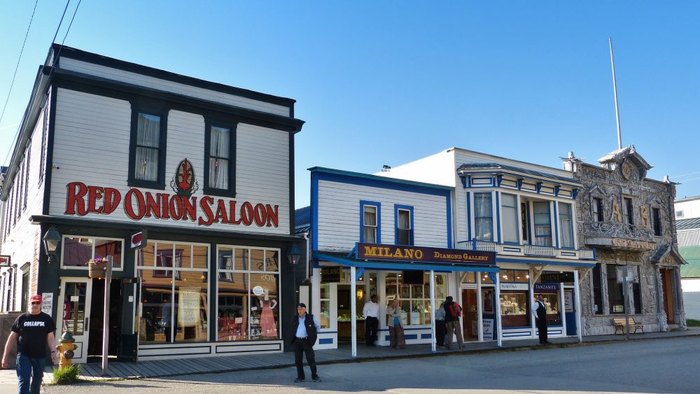 To learn more about the town of Skagway, check out this article on the little town in Alaska that just might be the most unique in the world. While you're in town, this historic train ride in Alaska will lead you straight into another country. For more great articles and incredible video footage from Alaska, be sure to check us out online HERE.
OnlyInYourState may earn compensation through affiliate links in this article.