Take This Dog Mushing Tour For A Winter Adventure In Alaska
Dog mushing is one of the most classically Alaskan activities. Hitching huskies to a sled and flying through the wilderness has long been a mode of transportation in the backcountry. Huskies love to run, have built-in fur coats, and can pull a sled a thousand miles across the tundra. Now that mushing isn't used as often for transportation, it has become a popular sport with sprint and distance races, as well as prize money and fame for those who excel. It is also a recreational activity that many enjoy in the great land.
Just Short of Magic is a tour company dedicated to the art of dog mushing. The mushers keep a large group of Alaskan huskies that run tours across the beautiful, rugged wilderness in the dog sled mecca of Two Rivers. Head to Just Short of Magic for an adventurous ride on a sled or a lesson in the art of mushing. You can also stay in the yurt bed and breakfast for a fully immersive Alaskan experience.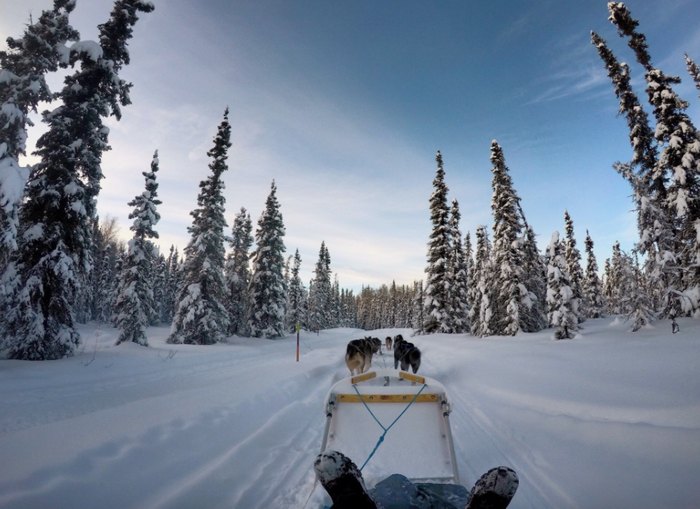 More information about Just Short of Magic here.
Visit Just Short of Magic any time of year! Check it out in Stay At A Rustic Yurt In Alaska For An Experience You'll Never Forget.
Have you been to Just Short Of Magic? Tell us about in the comments below.
OnlyInYourState may earn compensation through affiliate links in this article.