These 5 Train Trips Are The Perfect Way To Explore Alaska
The Alaska Railroad has over 482 miles of track. That covers Seward to Fairbanks, the distance from Boston to Washington D.C. There is no better way to travel in Alaska than by rail. You can kick back and enjoy the untouched wilderness from the comfort of a seat on the Alaska Railroad and watch the miles of mountains and rivers roll by. The rails run from the coastal wetlands of the Kenai Peninsula all the way into the interior of Alaska. Check out all the options for train adventures and travel the state by rail for a wonderful way to see the Alaskan wilderness.
Alaska Railroad
411 W. 1st Ave.
Anchorage, AK 99501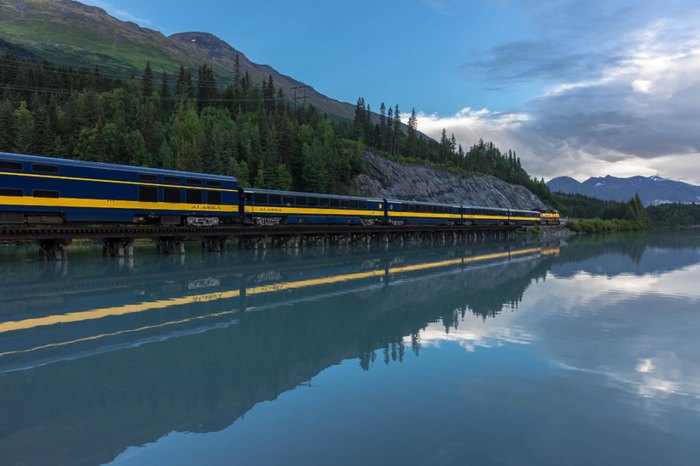 The summer season runs from May 12 – September 16, 2018. Take the train on one of your Alaskan journeys this summer for a fun and carefree way to travel.
More information about the Alaska Railroad here.
Check out these day trips you can add onto your train travel in 7 Incredible Alaska Day Trips You Can Take By Train. If you love beer, then take the ultimate adventure on the Beer Train.
Have you ridden the rails in Alaska? Tell us about it in the comments below.
OnlyInYourState may earn compensation through affiliate links in this article.