This Tiny Town In Alaska Has A Dark And Evil History That Is Impossible To Forget
The true story of Nome, Alaska proves that truth is stranger than fiction. Roughly two dozen beloved residents of this remote Alaska town went missing between 1960 through 2004, sparking nationwide uproar about the whole town in Alaska that disappeared. So much so that Universal Pictures hopped on filming a major motion picture about the Nome, Alaska disappearances, which was released in 2009. With rumors circulating of UFO involvement, alien abduction, and even a serial killer – the community was desperate for answers. Let's take a closer look at the mystery of the Nome, Alaska disappearances: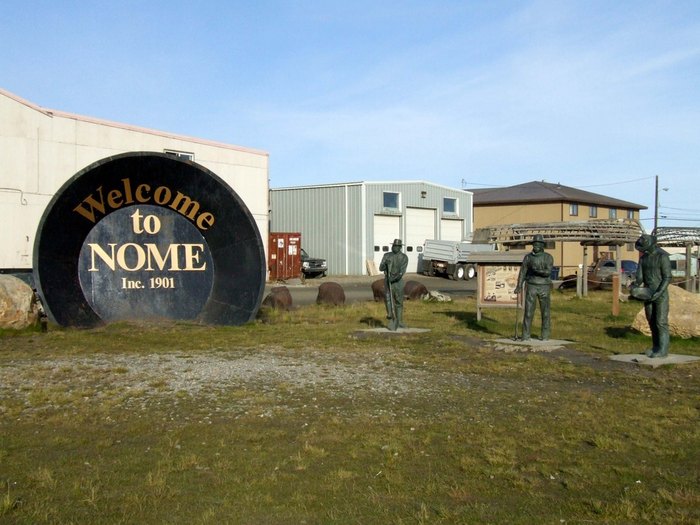 Check out this video covering the disappearances for more information.

While we're on the topic of the missing persons in Nome, Alaska, this other creepy small town in Alaska could be right out of a horror movie. If this true story of Nome, Alaska missing people intrigues you, read the truly creepy story behind this haunted hotel in Alaska.
OnlyInYourState may earn compensation through affiliate links in this article.
Intriguing Alaska
May 28, 2021
What are some unusual towns in Alaska?
In a state as unusual as Alaska, there are bound to be several unusual towns. Close to the Canadian border, you can find the small quirky towns of
Whittier has been called the 'weirdest in America' and has only one way in and one way out of town. The majority of the 200 year-round residents live under the same roof at the 14-story Begich Towers, which also contains municipal services like police and post office, a school, a store, a church, and a health center. 
What are some other Alaska mysteries?
The Last Frontier is home to its very own Area 51. The High-Frequency Active Auroral Research Project, or HAARP, was once a high-security facility that housed a secret project in the middle of the woods. One purpose of this military base was to study the aurora borealis, but other rumors circulated. One such rumor was that the facility existed to control the weather in Alaska while another rumor is that it was a Cold War weapon to control weather and communication in Russia. Although this place was once top-secret, the University of Alaska holds an open house once a year allowing visitors to check it out. 
What is it like to live in Alaska?
Living in Alaska is fascinating, between the incredible scenery, amazing fishing, and friendly people. But there are reasons the largest state in the nation has such a small population relative to its size. Alaska: 
Experiences some of the harshest winters in the world

Has a limited ability to grow fresh produce

Has a relatively high cost of living