These 8 Unique Alabama Restaurants Will Give You An Unforgettable Dining Experience
We take eating very seriously here, so it's no surprise there are several unique restaurants in Alabama that are sure to satisfy your taste buds while also giving you an incredible dining experience. Some of these restaurants may even be in your very own neighborhood. Let's have a look at these unique restaurants Alabama has to offer.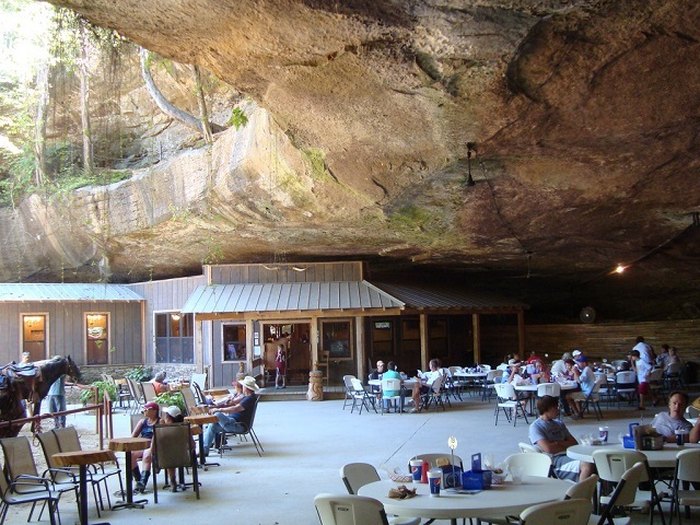 Have you eaten at any of these unique restaurants in Alabama? Do you have a unique restaurant in your neighborhood that you'd recommend to others? Be sure to share your thoughts with us in the comments below! You can also nominate your favorite Alabama restaurant by filling out our nomination form.
OnlyInYourState may earn compensation through affiliate links in this article.
unique restaurants in Alabama
October 03, 2021
What are some of the best hidden restaurants in Alabama?
Here in Alabama, we know a thing or two about quality restaurants. No matter what kind of dining experience you're craving, you're bound to find it here. From hole-in-the-wall eateries to internationally-inspired cuisine to just about everything in between, this is a state that knows how to cook. Of course, sometimes it's the hidden restaurants that offer the most rewarding dining experience. If you value hidden gems when it comes to dining out, then you'll want to try any of the following little-known eateries in Alabama: Wildflower Cafe in Mentone, Tip Top Grill in Birmingham, Highlands Bar & Grill in Birmingham, Nick's Ristorante in Huntsville, The Marble Ring in Birmingham, Hidden Grill in Phenix City, Main Street Cafe in Madison, Buttermilk Hill Restaurant and Bar in Sylacauga, SAW's Soul Kitchen in Birmingham, Post Office Pies in Birmingham, The Rougaroux in Birmingham, The Noble South in Mobile, and Alabama Grill in Greenville.
Where can I find the best pizza in Alabama?
Fancy dining is certainly fun, but sometimes, all you're craving is a quality slice of pizza. If that's the case, you'll be delighted to discover that Alabama has some of the best pizza restaurants in the U.S. These spots include Deorio's Pizzeria, Davenport's Pizza Palace, Slice Pizza & Brew, Carpenetti's Pizza, 101 Pizzeria, Tortugas Pizza, Vitolli's Pizzeria & Italian Eatery, Midtown Pizza Kitchen, Vecchia Pizzeria & Mercato, Big Ed's Pizza, Pies & Pints, Matas Greek Pizzas, Area 41 Pizza Co., Custom Pizza, Earth and Stone Wood Fired Pizza, Joe's Pizza, and Lake Martin Pizza Co.
What are some of the best hole-in-the-wall restaurants in Alabama?
If you're looking to dine as the locals do, you can't go wrong with a hole-in-the-wall restaurant. These joints may not look like much from the outside, but they're often hiding some of the best food in town. One prime example of a hole-in-the-wall restaurant in Alabama is Big Spring Cafe in Huntsville. This neighborhood restaurant has been in operation since 1922 and is famous for its "greasy burger," which seems to hit the spot every time. Some other hole-in-the-wall restaurants in Alabama include J's Hole In The Wall, Po Boy Factory, The garage, The Shack, Top Top Grill, Cooter Brown's Rib Shack, The Ramer Cafe, El Barrio, Ranas Mexican Restaurant, and Hatt Hill BBQ.