Here Are The Best Times And Places To View Fall Foliage In Wyoming
No matter what your favorite season of the year is, you have to admit that summer changing to autumn is a beautiful time. Some areas of the country are especially stunning in the fall and – lucky us – Wyoming happens to be one of those places. For those who want to make sure to catch the breathtaking show nature puts on in the fall, the Smoky Mountains website has a handy fall foliage map for Wyoming that lets you see when and where the colors will start changing, and how the whole production will progress. It's an awesome little tool to have at your disposal if you're planning a fall foliage road trip in Wyoming.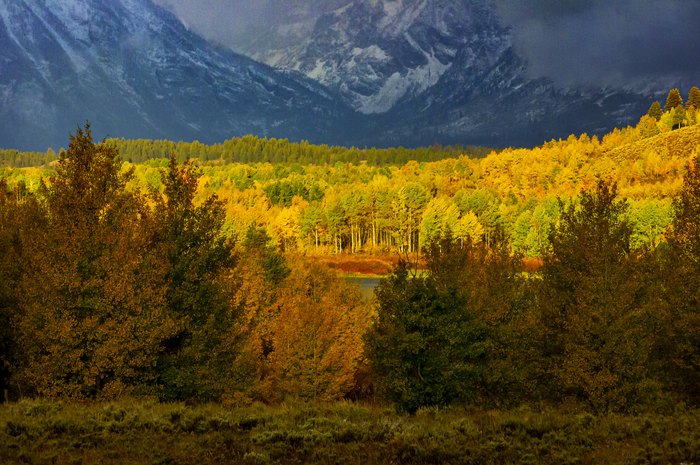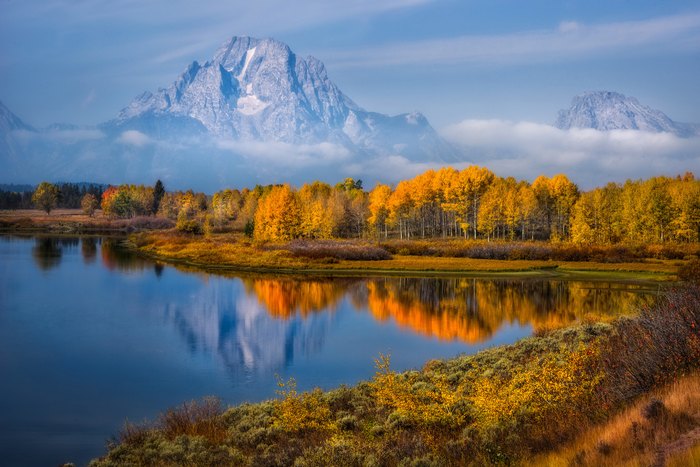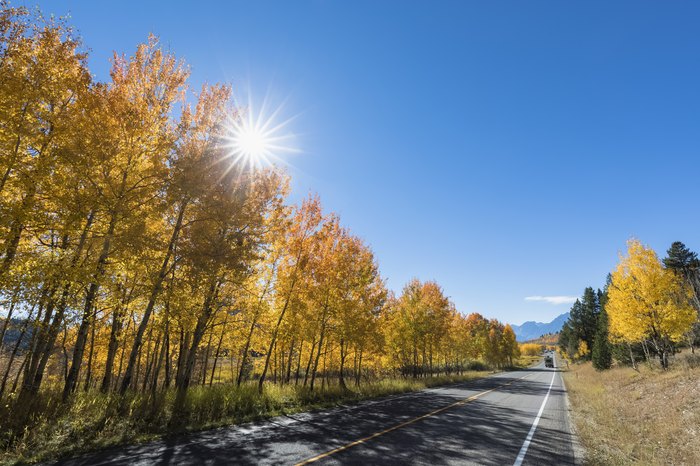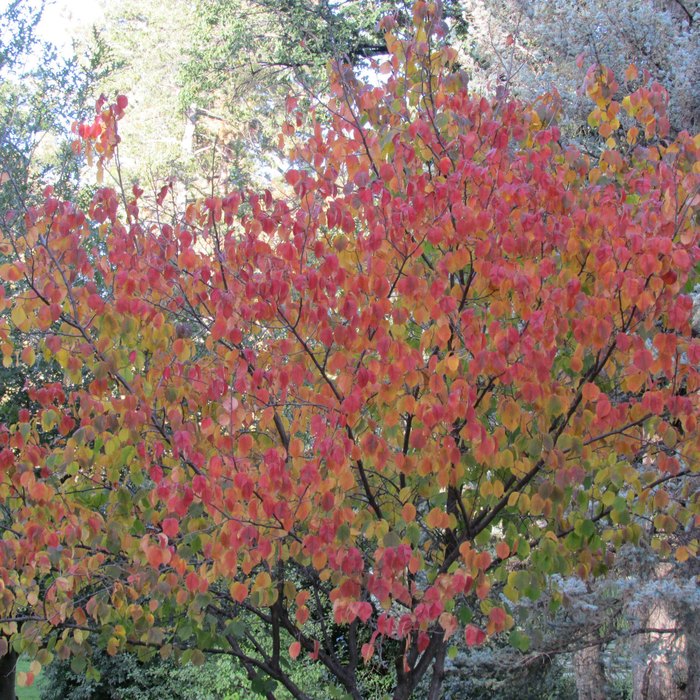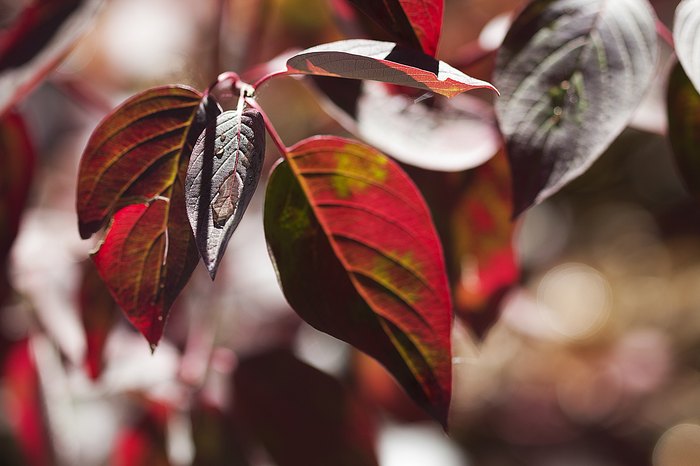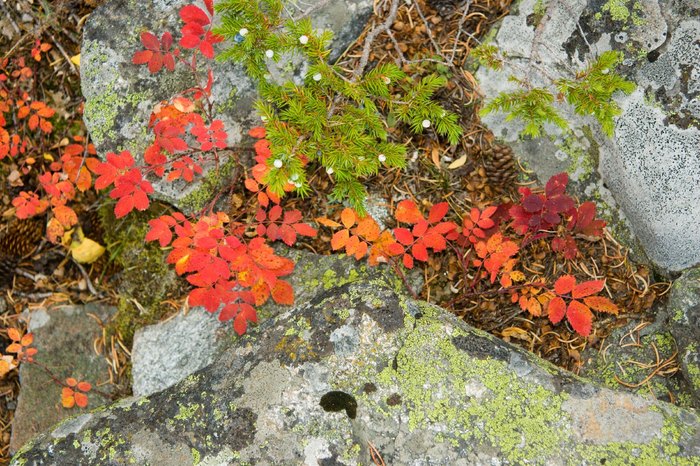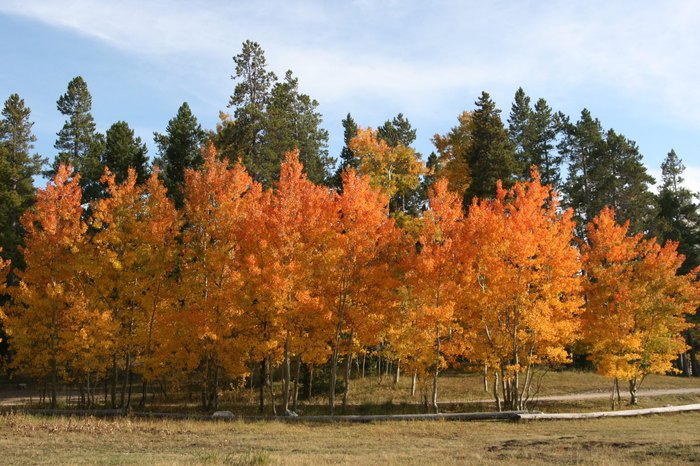 What are your favorite places in Wyoming for enjoying autumn's beauty? Was the fall foliage map for Wyoming helpful? Share your thoughts with us in the comments below — we'd love to hear from you! For related content, check out this road trip we put together so that you can enjoy the most beautiful fall destinations in Wyoming. Just don't forget to bring your camera with you — there is so much beauty to capture!
OnlyInYourState may earn compensation through affiliate links in this article.
Fall Foliage Map for Wyoming
September 21, 2022
What is fall in Wyoming like?
The autumn season is a remarkable time in Wyoming. While the Cowboy State may not enjoy as much brilliant color as you'd find in New England, you'll be thrilled to hear that the leaves do change. Temperatures begin to drastically drop, and many parts of Wyoming — especially those at a higher elevation — will experience frost. Fall in Wyoming is an excellent time to enjoy some of the state's most picturesque trails. Some of our favorite fall hikes in Wyoming include Garden Creek Waterfall in Rotary Park, Independence Rock Trail, Tongue River Canyon, Medicine Wheel, Porcupine Falls Trail, Devils Tower Trail, and Rainbow Terraces in Hot Springs State Park. In fact, these trails in Wyoming are great year-round!
Does Wyoming have any natural wonders?
Absolutely! One of the best parts about traveling to and exploring Wyoming is the opportunity to see some of the country's most remarkable natural wonders. There are no fewer than 7 wonders of Wyoming, and in our opinion, each of them is worth checking out. Yellowstone National Park is the first, and it's an absolute must. Largely considered to be the most famous national park in the U.S., this expansive natural space does not disappoint. It's here you'll find bubbling geysers, crystal-clear rivers, and drastic canyons. Another famous national park in Wyoming, Grand Teton National Park is marked by rugged mountain peaks and gorgeous hardwood forests. When visiting either of these parks, it's important to always stay on the trail and keep a respectable and safe distance from wildlife. And, as always, remember to leave no trace! Some other natural wonders of Wyoming include Thermopolis Hot Springs, Devils Tower National Monument, Red Desert, South Pass, and the North Platte River.
OnlyInYourState may earn compensation through affiliate links in this article.