There's Something Unusual About This Enchanting Spot In Wyoming
There's something very unusual about this enchanting spot in Wyoming. Between North Oregon Butte and Bridger Pass, the Continental Divide splits and forms a ring around a desert-like area known as the Great Divide Basin. The basin is made up of sagebrush, mountains, badlands, sand dunes and unprotected wildlife.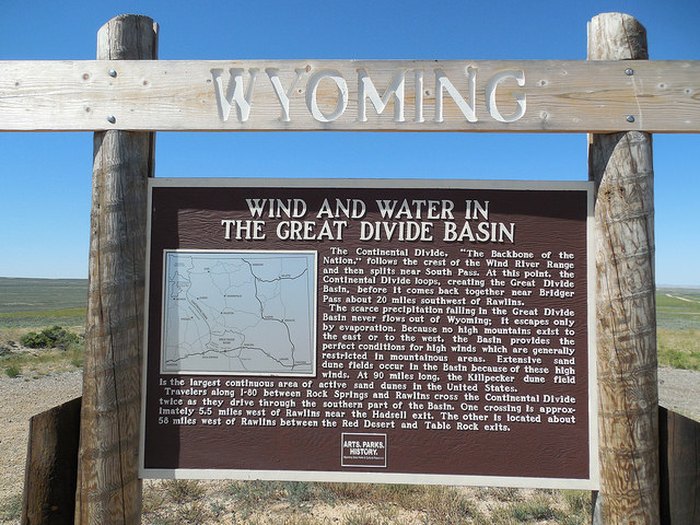 For some man-made enchantment in Wyoming, check out 9 Of The Most Enchanting Man Made Wonders In Wyoming.