10 Unforgettable Places In Wisconsin That Everyone Must Visit This Winter
Winter in Wisconsin can be bone-chillingly cold. But that doesn't mean you necessarily need to stay indoors all season long. In fact, there are some attractions in the Badger State that are all the more enchanting come wintertime. Whether you're looking for adventure, entertainment, or perhaps a new cozy place to visit with friends, you're bound to find it on our list of the best winter day trips in Wisconsin. So, without further ado, here are some of the best places to visit in Wisconsin in winter.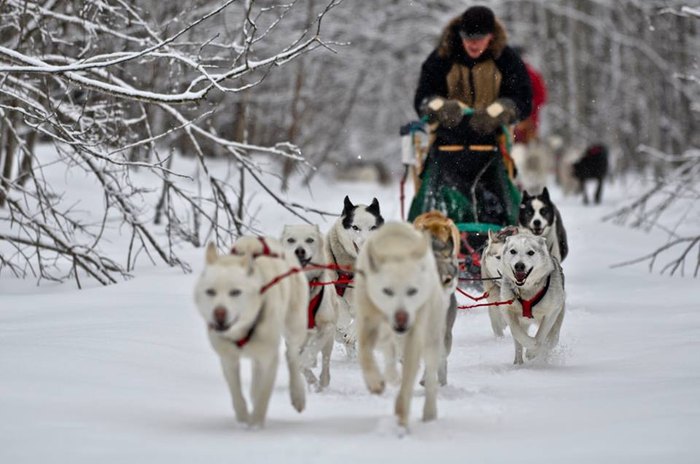 What are some of your favorite winter day trips in Wisconsin? Be sure to share them with us in the comments below — we'd love to hear from you!
OnlyInYourState may earn compensation through affiliate links in this article.
winter day trips in Wisconsin
January 07, 2022
Are there any good winter hikes in Wisconsin?
There are some great winter hikes in Wisconsin! There's so much to see and do in the Badger State this time of year. In fact, there are even some hiking trails that are even lovelier during the wintertime. Here are some of the best hikes to check out:
One of our favorite wintertime trails is Palfrey's Glen in Merrimac. Considered to be the first designated natural area in Wisconsin, this trail is a lovely place for solitude and reflection.
Another area to explore this season is Lapham Peak in the Kettle Moraine South Unit. During the winter season, the park lights the 2.5-mile loop for added visibility.
Some other winter hiking destinations in Wisconsin that belong on your radar are:
Indian Lake County Park in Cross Plains
Whitetail Meadows Trail in Wyalusing State Park
Chippewa Ice Age Trail in New Auburn
Vilas Park in Madison
Devil's Lake State Park in Baraboo
Chequamegon National Forest in Rhinelander
Mirror Lake State Park in Baraboo
Interstate State Park in St. Croix Falls
Kangaroo Lake State Natural Area in Bailey's Harbor
Peninsula State Park in Door County
Blue Mound State Park in Blue Mounds
Lake Superior Ice Caves in Bayfield
Curious to learn more? Check out our previous article: 15 Picturesque Trails In Wisconsin That Are Perfect For Winter Hiking.
What's the snowiest town in Wisconsin?
Most of Wisconsin experiences snow during the winter season, but there are some destinations that get more than their fair share. One prime example would be the small town of Hurley. Some fun facts about Hurley?
This winter-friendly town holds the record for the largest seasonal snowfall in Wisconsin.
During the winter of 1996-1997, Hurley received nearly 278 inches of snow.
On average, Hurley receives 162" of snow...per year.
Expect around 185 days per year to be below freezing.
Learn more about what life is like inside Wisconsin's snowiest town.