The Ultimate Party Boat Experience At Wisconsin's Floating Paddle Pub Lets You Pedal, Sip Beer, And Celebrate Summer
There are a lot of ways to get on the water in Madison – you can go kayaking, paddleboarding, pontoon boating, or sailing.
But there's one way to enjoy the lake that's like no other. The Paddle Pub is a cross between a bar, a party spot, a bike, and a boat. It's a quirky combination that adds up to an amazing time. Start gathering up your friends: here's what's in store for you on the Paddle Pub.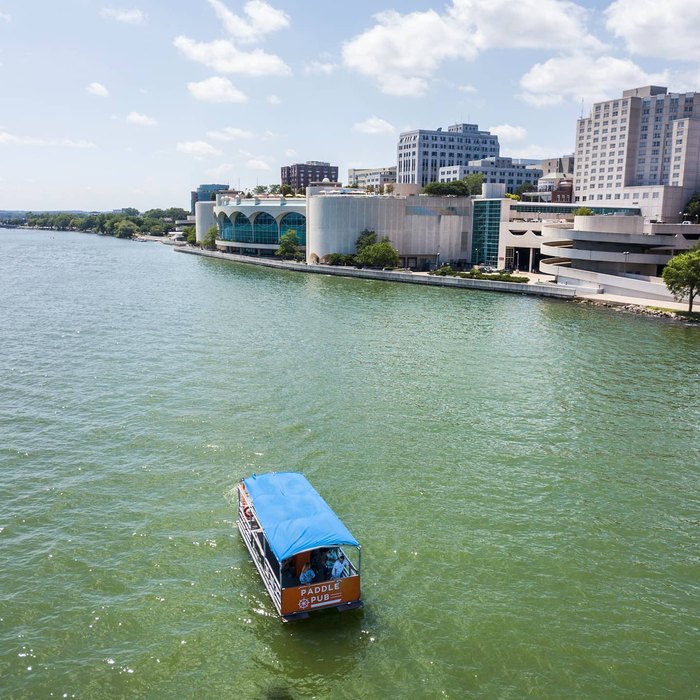 The Paddle Pub is equipped with a sound system, 12 pedaling stations, a large bench, and party lighting. Tickets for the Paddle Pub are available on the boat's website. If you don't have sea legs, you can consider the Trolley Pub on the shore. And here's another quirky way to get on the water in Madison.
OnlyInYourState may earn compensation through affiliate links in this article.
Address: Breakwater, 6308 Inland Wy, Monona, WI 53713, USA