Experience A Strange Phenomenon On Gravity Hill In Wisconsin
Most folks don't know it, but the state of Wisconsin is as wacky as it comes. Sure, you might think the state is full of lakes and snow and kind midswestern folk, but tehre are a few secrets hidden amongst the hills. If you haven't heard of the strange phenomenon that's known about the Shullsburg, Wisconsin area, then we have quite the surprise and shock for you. We're about to tell you the secret of the gravity hill in Wisconsin.
Known as one of those truly creepy places in Wisconsin, perhaps even a true Wisconsin urban legend, the gravity hill in Shullsburg has captured the interests of locals and tourists alike.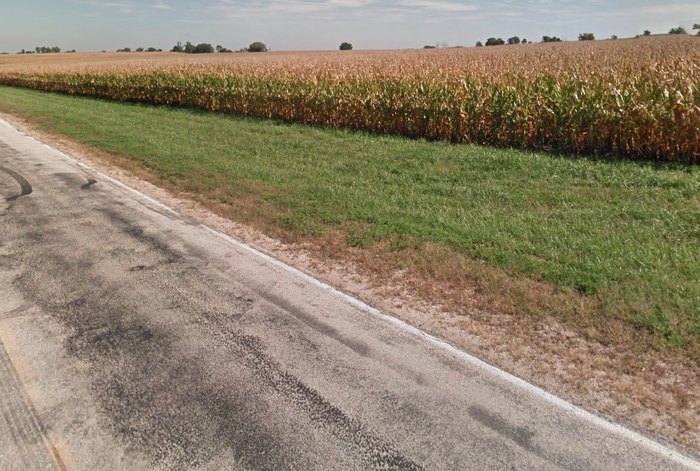 But this video shows you a little better what we are describing:
Have you been to the famed gravity hill in Wisconsin? What did you think? Make sure you let us know about this crazy experience in the comments below! We can't wait to hear.
OnlyInYourState may earn compensation through affiliate links in this article.
Address: Gravity Hill, 3999 Co Rd U, Shullsburg, WI 53586, USA
Gravity Hill In Wisconsin
June 28, 2020
Where is the creepiest place in Wisconsin?
Perhaps the most commonly known and terrifying place in Wisconsin is the Pfister Hotel in Milwaukee. There have been multiple reports of hauntings in the space, from cold spots, strange noises, and eerie figures, to sightings of the founder of the hotel, Charles Pfister. Locals tell stories about the haunts and visitors to come to perhaps experience a ghostly night away for themselves.
Can I visit any abandoned places in Wisconsin?
There are all sorts of abandoned places in the state of Wisconsin, but we wouldn't recommend visiting any of them without a licensed guide or tacit permission from the city of location. The St. Ambrose Church has been empty and eerie in St. Nazianz since 1982, and there are multiple abandoned homesteads throughout the state that entertain passersby who happen to drive along their empty roads. The Milbrews Brewers Yeast in Milwaukee has sat abandoned for years, and if you drive through Green Bay you just might see an abandoned dairy barn that sits, rotting and creaking, along the roadside.
Can I go ghost hunting in Wisconsin?
Most folks don't immediately consider ghost hunting when they think of the state of Wisconsin, but there are a few experiences scattered throughout the state that are bound to excite even the dogged of non-believers. Visit the Brumder Mansion, built-in 1910, a place that now serves as the location of the highly popular Brumder Mansion Ghost Haunts. They guided tours normally take place in October, but you'll want to check Brumder's official website for up-to-the-minute information. The guided tour will take you through the entire home as well as the tunnels and catacombs that line the property underbelly.