These 9 Restaurants Serve The Best Butter Burger In Wisconsin
There are plenty of foods that Wisconsin is famous for, but perhaps our best is the butter burger. The perfect butter burger has a slightly toasted bun, great meat, and a generous smear of butter. If you don't need a napkin, it's not a true butter burger! Here are the nine places where you can find the best butter burgers in Wisconsin: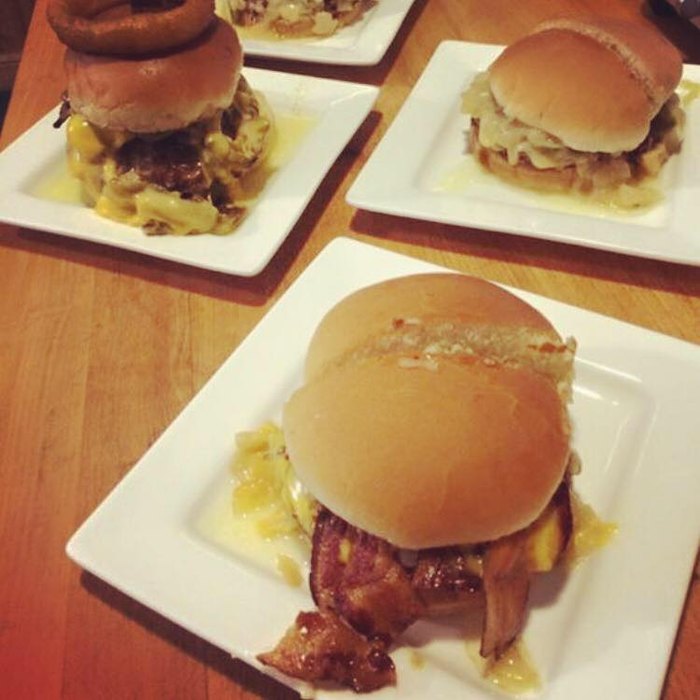 Everything's better with butter — burgers included! Do you agree with our picks for the best butter burgers in Wisconsin? Are there any restaurants you'd add to the list? Share your favorite place to grab a butter burger in the comments below!
And for some more only-in-Wisconsin fare, be sure to check out these 18 iconic Badger State restaurants!
OnlyInYourState may earn compensation through affiliate links in this article. As an Amazon Associate, we earn from qualifying purchases.
More to Explore
best butter burgers in Wisconsin
What's the most unique diner in Wisconsin?
Is a diner located in the middle of a forest unique enough? Because that's something we have here in Wisconsin! Located in Bayfield County, the tiny town of Delta is home to about 300 residents and one of the state's best destination restaurants – Delta Diner. Although it opened in 2003, the restaurant serves up some serious nostalgia, and that's because it's modeled after an authentic 1940s diner. What's most noteworthy about this restaurant, however, isn't its vintage charm, it's that it is located in the heart of the Chequamegon-Nicolet Forest. No, really. Many people visit on ATVs or on snowmobiles in the winter. You get the authentic diner experience in a truly unique setting! And since this article is all about burgers, the burgers from Delta Diner are downright delicious, but only served on Mondays! Craving a burger? So keep that in mind when planning a visit to this quaint little spot.
What's the best burger in Wisconsin?
We take our burgers seriously here in The Badger State, and our burgers are all pretty next level! Fred's in Burlington literally has a sign out front advertising the "World Best Burgers," and we don't disagree. Right from the start, Fred set out to create the world's best burger. And it's safe to say he succeeded, as the eatery churns out about 2,500 burgers a week! The secret to the burgers' success is that they're made with meat that's ground fresh every morning and seasoned with a secret blend of spices. The buns are baked fresh, too. You can taste the difference; these burgers are phenomenal!
Does Wisconsin have any iconic restaurants?
There are just some classic Wisconsin restaurants that every local is familiar with, whether they've eaten there or not. We're lucky to live in a state with access to so much fresh food, and we've had an amazing foodie revolution over the past few years that has brought some amazing dining experiences. Some iconic Wisconsin restaurants include Mader's in Milwaukee, Elegant Farmer in Mukwonago, and Pete's Hamburger Stand, a seasonal counter-service stand has been serving "fast food" to the people of Prairie du Chien for more than a century.
Related Articles
Explore Wisconsin
Featured Addresses

Solly's Grille, 4629 N Port Washington Rd, Milwaukee, WI 53212, USA

Kopp's Frozen Custard, 7631 W Layton Ave, Greenfield, WI 53220, USA

Kroll's East, 1658 Main St, Green Bay, WI 54302, USA

342 Chute St, Menasha, WI 54952, USA

1706 Wisconsin Ave, New Holstein, WI 53061, USA

Drift Inn, S2945 Indian Creek Rd, Fountain City, WI 54629, USA

1909 Union Ave, Sheboygan, WI 53081, USA

1506 Eastern Ave, Plymouth, WI 53073, USA

221 S Kensington Dr, Appleton, WI 54915, USA