The Warm Water Lake In West Virginia You'll Want To Visit This Fall
Nature is all around us here in West Virginia. And while most people opt to explore our state's breathtaking mountain scenery, you'll be just as impressed when you spend time near the water. West Virginia has plenty of wonderful lakes to choose from, but Mount Storm Lake is just a little bit different…the water stays warm all year round. So the next time you're planning a remarkable fall adventure in West Virginia, we hope you keep this special destination in mind.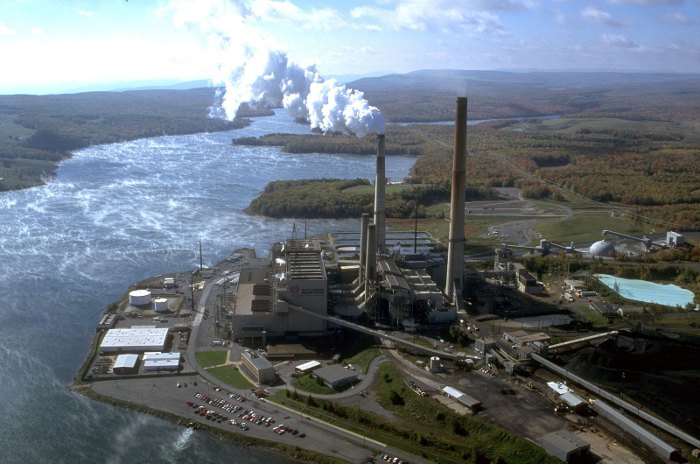 Here's a video of a diver feeding catfish in the lake.
Directions: From Mt. Storm, WV where Rt. 42 intersects U.S. Rt. 50 – proceed about 4 miles on 42 South and bear right at the Liberty Gas station onto Rt. 93 towards Davis / Thomas. Continue about 3 more miles and just before the dam and powerplant, bear left onto the gravel road just opposite of the boat launch sign. Have you ever visited Mount Storm Lake in West Virginia? What did you think of your experience there? Be sure to share your thoughts and experiences with us in the comments below — we would love to hear from you!
For more history of West Virginia's lakes, take a look at the town of Gad, which once existed where Summersville Lake is now.
Address: Mount Storm Lake, West Virginia 26739, USA
OnlyInYourState may earn compensation through affiliate links in this article.
Mount Storm Lake in West Virginia
August 15, 2022
What is the largest lake in West Virginia?
Now that you've learned all about Mount Storm Lake, a remarkable heated lake in West Virginia, you might be curious about the state's other lakes. The title of the largest lake in West Virginia belongs to none other than Summersville Lake. Measuring 4.219 square miles, this beautiful body of water is one that you'll want to visit at least once a year. This man-made lake is formed by a dam on the Gauley River, which can be found in Nicholas County. One of the most impressive parts about this lake is that it offers 60 miles of shoreline! You can imagine that during the summer season, Summersville Lake becomes a go-to destination for locals and visitors alike.
What are some of the best recreational lakes in West Virginia?
West Virginia is landlocked, but that doesn't mean you can't find ample opportunities to enjoy the water around here. In fact, you could easily spend an entire year exploring all the stunning lakes the Mountain State has to offer. One of our favorite recommendations is Burnsville Lake in Braxton County. It's technically used as a flood control reservoir; however, it's also a wonderfully popular recreational lake, especially during the summer and fall. It's here you'll find tons of opportunities for fishing, swimming, boating, and, of course, picnicking. Looking to extend your stay? You can spend the night at Bulltown Campground and enjoy a beautiful night under the West Virginia stars. What could be better than that? Another awesome lake in West Virginia to explore is Bluestone Lake in Hinton. This is truly a boater's dream come true. The lake has a surface area of 2,000 acres and there are no limits on engine size. Exploring the lake, you'll likely be tempted to jump in to cool off! Some other fantastic recreational lakes in West Virginia include Sutton Lake, Spruce Knob Lake, Plum Orchard Lake, Stonewall Jackson Lake, North Bend Lake, East Lynn Lake, and Cheat Lake.
Address: Mount Storm Lake, West Virginia 26739, USA
OnlyInYourState may earn compensation through affiliate links in this article.