This Strange Phenomenon In Washington Is Too Weird For Words
There are some pretty weird and inexplicable things in Washington. For instance, there's a strange phenomenon just north of Prosser known as Gravity Hill, where you can pull up, put your car in neutral, and somehow start rolling uphill. Some people have questioned if it's just an optical illusion, but others have tested the elevation to prove there's in fact an incline. It may be the only gravity hill in Washington, so hit the road and test it out for yourself!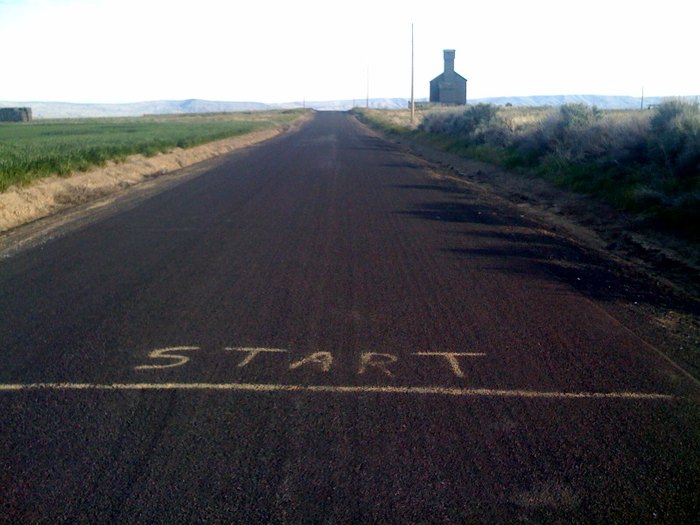 While the mysterious road is public, be sure to keep in mind the grain elevator and surrounding area is still private property.
Have you been to this Gravity Hill in Washington near Prosser before? Did your car start rolling uphill? Let us know in the comments below!
OnlyInYourState may earn compensation through affiliate links in this article.
Address: N Crosby Rd, Washington 99350, USA
Gravity Hill In Washington
February 15, 2021
What are the most haunted places in Washington?
One of our favorite haunted places in Washington is the Oxford Saloon, once known as Blackman's Dry Goods Store. The Saloon is haunted by a woman named Kathleen, and an officer who was killed in a bar fight decades ago. Hotel Andra in Seattle is one spot in the Evergreen State that's said to have more paranormal activity than almost anywhere else. Book a stay - if you dare. One of our favorites to read about is the haunting of the Mount Baker Theater in Bellingham. This historic picture house has been open since 1927, and stories of strange happenings have been reported ever since.
Can I visit any abandoned places in Washington?
Most of Washington's abandoned houses, buildings, and ghost towns are private property, and not able to be explored. There is one spot, though, just south of Snoqualmie Pass in King County, where you can visit an abandoned mining town. The ghost town of Lester is fascinating to anyone interested in history or exploring creepy and unusual places. Another interesting ghost town, Govan, is where you may encounter spirits roaming the abandoned and decaying homes and buildings. It's said that these spirits belong to the victims of a terrifying murder that took place in the early 1900s.
What are the creepiest cemeteries in Washington?
By far, the spookiest graveyard in Washington is the Black Diamond Cemetery. This haunted, historic burial ground is considered one of the most haunted spots in the state! Read more right here about the history of this eerie destination and see if you're brave enough to visit. Other spooky graveyards in Washington include Bayview Cemetery in Bellingham, Maltby Cemetery in Bothell, and the Old Tolt Cemetery in Carnation.