This Charming Town In Washington Is Perfect For A Summer Day Trip
There's no place more relaxing to plan a trip, than Long Beach on Washington's southwestern coast. This small, quaint town is complete with attractions for the whole family, a sky dotted with vibrant kites during the warmer seasons, and mile upon mile of heavenly beach scenery along the Pacific Ocean. The perfect little getaway in The Evergreen State, Long Beach is the best summer day trip town in Washington! Here are 10 things you'll definitely want to do while exploring this winsome Washington town: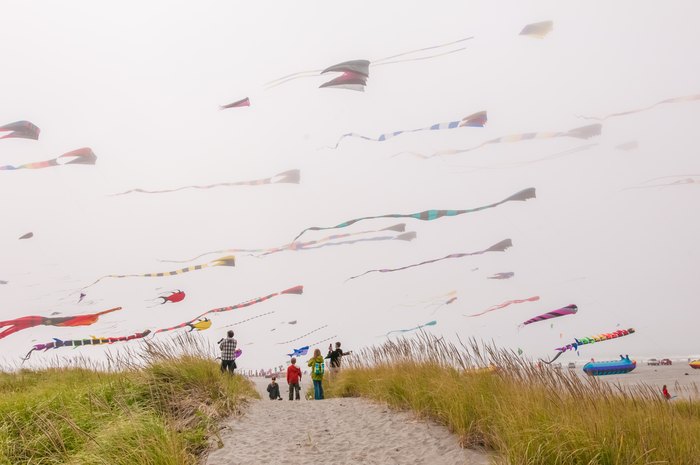 Have you been to Long Beach before? Do you agree that it's the best summer day trip town in Washington? Where else would you recommend visiting in town? Share your thoughts in the comments below!
For more summer day trip ideas in The Evergreen State, check out these amazing beaches!
OnlyInYourState may earn compensation through affiliate links in this article.
Address: Long Beach, WA 98631, USA
Summer Day Trip Town In Washington
June 01, 2021
What are some fun day trips I can take in Washington?
What is there to do in Washington, you wonder? Everything! Taking a break and getting away from it all is essential once in awhile, and you don't have to leave Washington for a fantastic vacation -- we've got plenty of wonderful places to explore in just a day or two. From lovely LaConner and Walla Walla to Ape Caves in the Gifford Pinchot National Forest and the Olympic Peninsula, Washington has so many amazing places that make for delightful day trips!
What are Washington's most charming small towns?
If the above summer day trip to Long Beach made you curious about other charming small-town destinations in Washington, then you will definitely want to check out these seven winsome Washington towns. Port Townsend is a town that almost everyone in Washington knows about. But because of its remote location the tip of the Olympic Peninsula, it's not easily accessible for most Washingtonians. But our Victorian village is a place everyone should see. Not only is it full of delicious dining, Victorian buildings, boutiques, theaters, and bars, it's brimming with local history and a unique character.
What are the best summer destinations in Washington?
In the summer, there's really nothing like a beach day in The Evergreen State. And happily, there are so many wonderful beaches in Washington from which to choose! Shi Shi Beach is almost something you would expect to see on a postcard. If you walk a few miles up to the southern end of the shore, you'll find Point Of The Arches - which consists of over 30 sea stacks, small caves, and tide pools. Another Washington favorite is Rosario Beach, one of the many beautiful stretches of shoreline in Deception Pass Park. Located on Fidalgo Island, the small cove offers a sandy beach and plenty of tide pools to explore at low tide. It's also a fantastic place to find sea glass. If you're looking for some thrilling summertime fun, check out Sidewaters. A long-time favorite, this Lake Chelan waterpark features fast-paced water slides and lazy rivers -- and most recently, they added the world's largest standing wave, created by Citywave USA, to the party!