Keep Your Eyes Peeled, Thousands Of Hummingbirds Are Headed Right For Washington During Their Migration This Spring
Ready for some positive news, fellow Washingtonians? We thought so. Thousands of hummingbirds are making their way up north for their spring migration, and it won't be long before we're seeing them here – if you're not already spotting them, that is. Hummingbird migration in Washington is a splendid time of year, isn't it? Get ready by setting up the best hummingbird feeders for the avian visitors heading your way. Here's what to expect and how (and where!) to find these adorable birds. So, when will hummingbirds arrive in Washington? Read on to find out!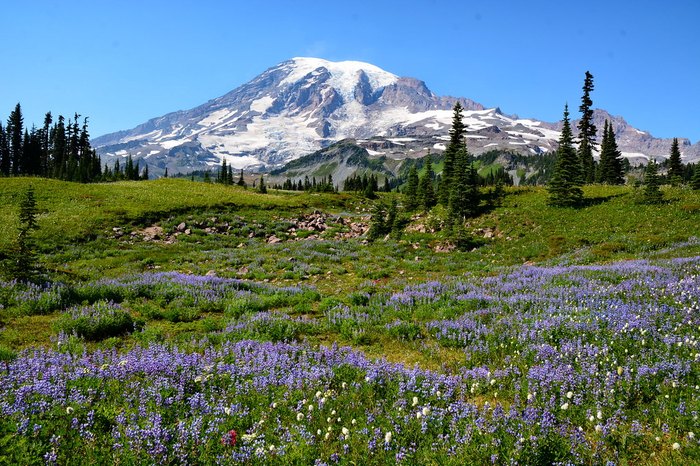 You can easily attract these sweet little hummingbirds with a feeder, although they are also particular to red, purple, pink, and orange flowers. Make them a meal of cane sugar and water (no food coloring) and they'll be your new best friends.
Ready to see some hummingbirds? Follow their migration north.
And if you're looking forward to spring in Washington, be sure to put these beautiful spots on your bucket list for the upcoming season!
OnlyInYourState may earn compensation through affiliate links in this article.
Hummingbirds In Washington
February 24, 2023
What types of hummingbirds are in Washington?
Although Anna's Hummingbird is the one you'll spot most often in Washington (and year round), you may also see some of these other species of hummingbird around the state this spring.
Broad-tailed humingbird
Black-chinned Hummingbird
Calliope Hummingbird
Allen's Hummingbird
Anna's Hummingbird
Ruby throated Hummingbird
Rufous Hummingbird
When should I hang a hummingbird feeder in Washington?
Feel free to keep your feeder out year round to make sure the Anna's Hummingbirds are well fed. Often people set up their feeders in the spring when the bulk of the birds migrate towards Washington. No matter what you choose, be sure to set out the best hummingbird feeders for your visitors.
Is it safe to feed hummingbirds in Washington?
Yes! It is very safe to feed hummingbirds in Washington. These tired birds will need a good meal on their journey.