12 Restaurants You Have To Visit In Washington Before You Die
Washington has so many remarkable restaurants to choose from. Between places with jaw-dropping views to classic burger joints, we have all kinds of spots that could make up the ultimate Northwest dining list. Here are 12 of the many eateries to add to your restaurant bucket list in Washington: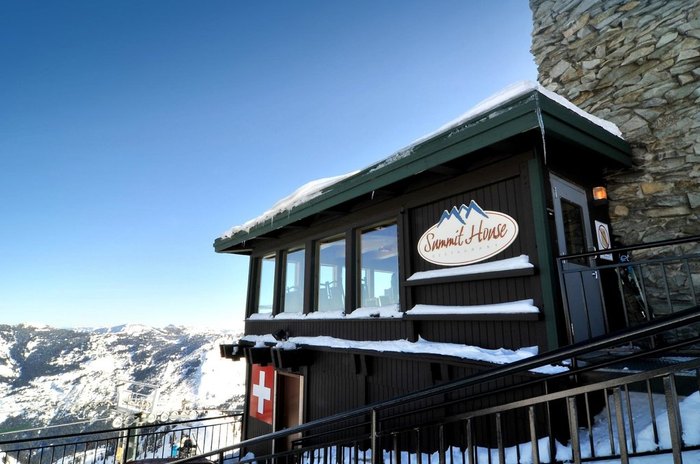 Have you been to any of these restaurants before? What other places would you add to your restaurant bucket list in Washington? Share your favorite spots with us below.
OnlyInYourState may earn compensation through affiliate links in this article.
Address: 33914 Crystal Mountain Blvd, Enumclaw, WA 98022, USA
Address: 94 Pike St, Seattle, WA 98101, USA
Address: 209 E Alder St, Walla Walla, WA 99362, USA
Address: 201 W Pennsylvania Ave, Roslyn, WA 98941, USA
Address: 1015 Lee Blvd, Richland, WA 99352, USA
Address: 1201 Division Ave, Tacoma, WA 98403, USA
Address: 139 W Alder St, Sequim, WA 98382, USA
Address: 802 W Garland Ave, Spokane, WA 99205, USA
Address: 312 N 67th St, Seattle, WA 98103, USA
Address: 1613 W Dravus St, Seattle, WA 98119, USA
Address: 3058 NW 54th St, Seattle, WA 98107, USA
Address: 4651 WA-109, Moclips, WA 98562, USA
Address: 427 E Fairhaven Ave, Burlington, WA 98233, USA
Address: 709 Front St, Leavenworth, WA 98826, USA
Restaurant Bucket List In Washington
May 04, 2021
What are the best mom-and-pop restaurants in Washington?
If you're looking for a home-cooked, made-from-scratch meal, the best place to visit is a mom-and-pop restaurant. Let someone else do the cooking for once and head to an eatery like Pete's Eggnest in Seattle. This family-run restaurant offers up huge delicious breakfasts all day long. Captain Bob's in Long Beach makes some of the best seafood chowders served in bread bowls. Aside from chowder, you can try their crab cakes or crab rolls and fish 'n' chips.  
What are the most unique places to eat in Washington?
To be considered a unique restaurant, a place has to offer something a little different aside from serving delicious food. One such unique restaurant is The Orient Express in Seattle's SODO neighborhood. Here patrons dine on Chinese food while aboard one of several train cars, and it's sure to be an unforgettable experience! Another place in Seattle, Bizarro Italian Cafe, serves trattoria Italian fare inside a dining room decorated with loads of funky, eclectic decor. This is a place that's a feast for both your eyes and your stomach.
Are there any food trails I can take in Washington?
Yes, we have some awesome food trails you may be interested in. If you love tacos, consider taking our Taco Trail which leads to six different places from Trejo's Mexican Restaurant in Pasco to Tacos Chukis in Seattle, with several other excellent places in between. You'll get your fill of some of the best tacos in the state along this trail! If you have a sweet tooth you need to satisfy, hop aboard our Donut Trail which will take you to incredible shops like Good Day Donuts in White Center and Luke's Donuts in Pallyup.