Southern Virginia's Donut Trail Is Everything You've Dreamed Of And More
As the saying goes, the sweetest things in life aren't generally things at all. Unless, of course, you're talking about donuts.
Just last week, we published a donut trail highlighting some of the state's most popular bakeries. Fortunately, there were so many enthusiastic responses about additional spots to find this delicious treat that we've been able to craft a second donut trail. So hop in your car and bring your appetite, because we've got your southern Virginia donut trail all mapped out: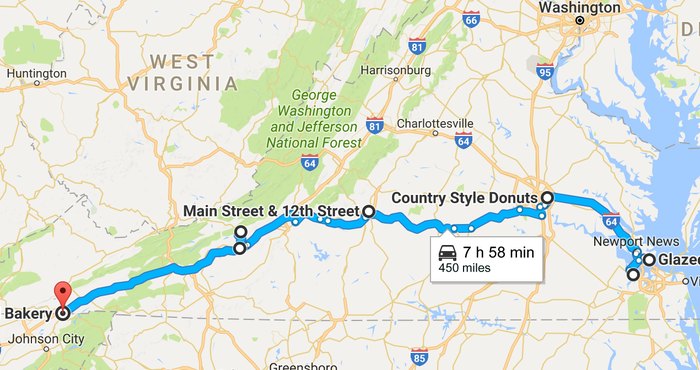 As mentioned before, there are tons of additional places to sample mouthwatering donuts in Virginia. Feel free to share any spots that may have missed the list (and be sure to check out our previous article, There's Nothing Better Than This Mouthwatering Trail In Virginia). We'd love to hear from you!
OnlyInYourState may earn compensation through affiliate links in this article.
Related Articles