This Abandoned Virginia Hospital Is Thought To Be One Of The Most Haunted Places On Earth
Virginia has an extensive history, and it's no surprise that many of its historic buildings have quite a haunted reputation. That's certainly true of the abandoned DeJarnette Center in Staunton. Founded in 1932, it served as a mental hospital for decades before it was abandoned altogether. Today, all that remains are the ruins of this building and its troubled history. Here's more on why DeJarnette Sanitarium, an abandoned Virginia hospital, is among the most haunted places on earth.
Please note that the DeJarnette Center is permanently closed and cannot be visited.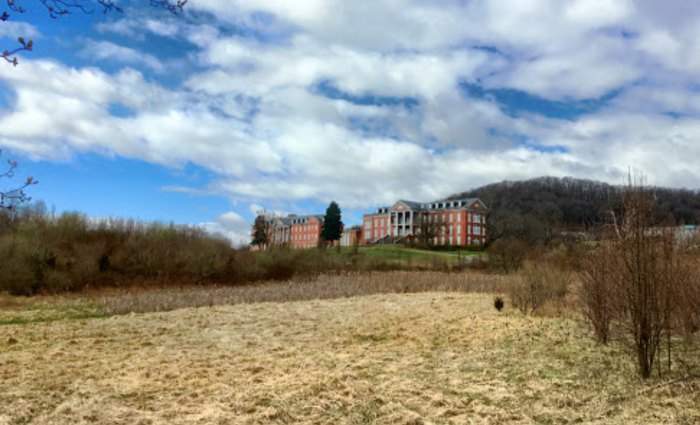 Have you ever heard about the abandoned DeJarnette Sanitarium in Staunton? Share your thoughts with us in the comments below! For related content, check out our list of abandoned places in Virginia that are sure to send a chill up your spine. And, if you're eager to explore more of what the area has to offer, be sure to check out these unique Staunton vacation rentals.
OnlyInYourState may earn compensation through affiliate links in this article.
More to Explore
DeJarnette Sanitarium
Is DeJarnette Sanitarium the only haunted sanitarium in Virginia?
Another haunted sanitarium in Virginia is the Public Hospital in Colonial Williamsburg.
While DeJarnette Sanitarium is the most notoriously haunted sanitarium in Virginia, there are many, many more abandoned asylums and hospitals in the Old Dominion. The Public Hospital in Colonial Williamsburg is the oldest psychiatric hospital in the nation and the first hospital specifically proposed for treatment of the mentally ill. Founded in 1773, the Public Hospital was built at a time when mental illness was not diagnosed by a doctor, but rather by a jury-like group of 12 citizens who gave a verdict of "criminal, lunatic, or idiot." As with many early asylums, conditions were barbaric and patients lived in small cells outfitted with only a straw mattress and chamber pot. When John Minson Galt II took over the hospital in 1841, conditions improved as "moral management" began being used for treatment, emphasizing self-control, work therapy, and leisure activities. Patients were given beds and other "luxuries," while activities like lectures, concerts, and visits to town were provided along with a library and workshops for sewing, carpentry, and shoemaking to teach practical skills. Given all of this, it's no surprise that this former hospital is now the home to many a lore and legend, and some of the most hair-raising ghost stories in Virginia.
What are some abandoned places in Virginia?
The old Renaissance Faire is one of the most abandoned places in Virginia.
There's something about old, abandoned places that causes the mind to wander. Virginia Renaissance Faire in Fredericksburg has since been forsaken by the unkind passage of time. Off Kings Highway, these once-riotous festival grounds now sit abandoned, the Tudor-style structures slowly being consumed by the wild woodlands of Virginia. This Renaissance Faire was built in the 1990s as a permanent home for the Virginia festival, but attendance never met expectations, and after a few unsuccessful seasons, the property faced foreclosure. Today, the Virginia Renaissance Faire is a shadow of its former self, an ironic reminder of a bygone time, and one of the most curious haunted sites in the state.
Related Articles
Explore Virginia
Featured Addresses