There's Nothing Better Than This Mouthwatering Donut Trail In Virginia
Of all the foods that Virginia is renowned for, donuts are a relatively recent addition. These just-out-of-the-oven treats have always been a beloved favorite, and now you can find them in classic bakeries and trendy shops all over the state. The next time you're on the hunt for the best donut shops in Virginia, you can consult the below donut trail that is certain to satisfy your sweet tooth. For the interactive Google map of the best donuts in Virginia, click here.
Warning: the pictures below are incredibly tempting!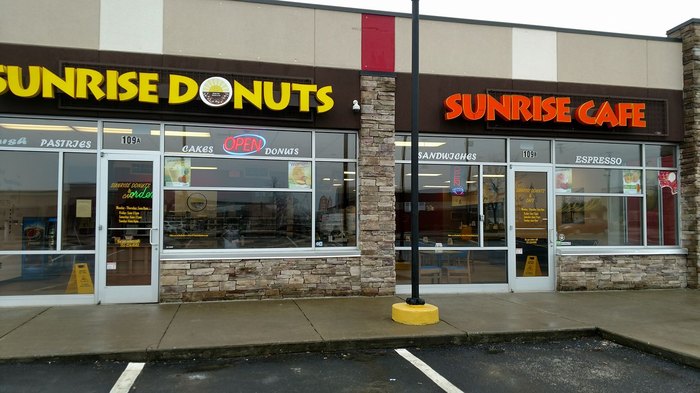 What do you think about this list of the best donuts in Virginia? Which spots would you add to the list? We'd love to hear from you! For more delicious donut finds, be sure to read about These 10 Donut Shops In Virginia That Will Make Your Taste Buds Explode.
Address: 4744 George Washington Memorial Hwy, Hayes, VA 23072, USA
Address: 7123 Merrimac Trail, Williamsburg, VA 23185, USA
Address: 1001 N Lombardy St, Richmond, VA 23220, USA
Address: 2008 Lafayette Blvd, Fredericksburg, VA 22401, USA
Address: 107 N Main St, Lexington, VA 24450, USA
Address: 1715 Allied Ln #5336, Charlottesville, VA 22903, USA
Best Donuts In Virginia
September 08, 2020
Where can I find the best donuts in Virginia?
As you may have guessed from reading our article highlighting some of the very best donuts in Virginia, there are countless shops that offer this homemade treat. Whether you prefer flash-fried yeast donuts or mouthwatering cake donuts, you'll find something to satisfy your sweet tooth here in Virginia. You can find some of the state's best donuts at any of the following establishments: Hot Diggity Donuts in Richmond, Doughnut in Leesburg, Mama Crockett's Cider Donuts in Lynchburg, Route 8 Donuts in Christiansburg, Sandy Pony Donuts in Chincoteague, Texas Donuts in Centreville, the Galactic Donut in Stuart's Draft, the Apple House in Linden, and O'Doodledoo's Donuts in Suffolk. Just be sure to bring your appetite with you! For part two of our famous donut trail, check out the Southern Virginia Donut Road Trip.
Where can I dine at themed restaurants in Virginia?
There's nothing quite as entertaining as visiting a themed restaurant. Virginia has a handful of them, and each is delightful and unique in its own way. One of the most popular themed restaurants in Virginia is Havana '59 in downtown Richmond. The moment you set foot inside this delightful restaurant, you'll feel as though you've traveled back in time and landed in another country altogether. There's a Cuban theme to this restaurant, which is apparent in both the festive decor and delicious menu. Read more about why this restaurant is one of the most unique in Virginia.
Which desserts is Virginia known for?
Virginia is known for many foods: fried chicken, barbecue, Chesapeake Bay crabs, Smithfield Ham, and other southern staples. Yet the dessert offerings are equally as impressive. There are a handful of delicious Virginia desserts that you can expect to see on the menu across the state, and these include fruit cobbler, pound cake, pumpkin pie, buttermilk chess pie, bread pudding, ginger shortbread cookies, banana pudding, hummingbird cake, jam fritters, coffee cake, and peanut butter chocolate pie. In fact, we even have restaurants dedicated solely to desserts here in Virginia.
Address: 4744 George Washington Memorial Hwy, Hayes, VA 23072, USA
Address: 7123 Merrimac Trail, Williamsburg, VA 23185, USA
Address: 1001 N Lombardy St, Richmond, VA 23220, USA
Address: 2008 Lafayette Blvd, Fredericksburg, VA 22401, USA
Address: 107 N Main St, Lexington, VA 24450, USA
Address: 1715 Allied Ln #5336, Charlottesville, VA 22903, USA