21 Amazing Field Trips Every Vermonter Took As A Kid… And Should Retake Now
Between its beautiful scenery and its deep rooted history, there is no shortage of Vermont field trips. From historical landmarks to art museums to working farms, there is something for everyone to enjoy while learning in the process. Here are 21 iconic things to do in Vermont that will entertain both kids and adults.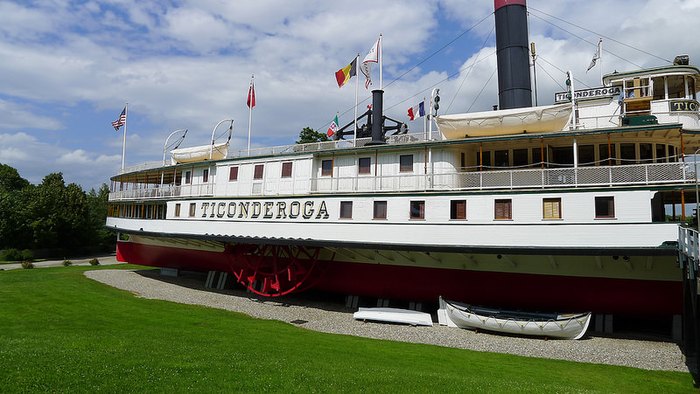 Before visiting any of these wonderful places, make sure to visit them online to see current information regarding hours of operation, new protocols, and events.
What are some other Vermont attractions that should be on everyone's bucket list?
OnlyInYourState may earn compensation through affiliate links in this article.
Address: Shelburne Museum, 6000 Shelburne Rd, Shelburne, VT 05482, USA
Address: 6656 VT-17, Addison, VT 05491, USA
Address: 74 Battell Dr, Weybridge, VT 05753, USA
Address: 15 Monument Cir, Bennington, VT 05201, USA
Address: Montshire Museum of Science, 1 Montshire Rd, Norwich, VT 05055, USA
Address: Park-McCullough Historic Governor's Mansion, 1 Park St, North Bennington, VT 05257, USA
Address: 61 Colchester Ave, Burlington, VT 05405, USA
Address: Lake Champlain, Lake Champlain
Address: Vermont, USA
Address: Rock of Ages Granite Quarry, Barre, VT 05641, USA
Address: 75 Main St, Bennington, VT 05201, USA
Address: 4472 Basin Harbor Rd, Vergennes, VT 05491, USA
Address: Billings Farm & Museum, 69 Old River Rd, Woodstock, VT 05091, USA
Address: 121 VT-7A, Shaftsbury, VT 05262, USA
Address: VINS Nature Center, 149 Natures Wy, Quechee, VT 05059, USA
Address: Fairbanks Museum & Planetarium, 1302 Main St, St Johnsbury, VT 05819, USA
Address: 930 Southern Vermont Arts Center Dr, Manchester, VT 05254, USA
Address: Calvin Coolidge Historic Site, 3780 VT-100A, Plymouth, VT 05056, USA
Address: Hildene, The Lincoln Family Home, 1005 Hildene Rd, Manchester, VT 05255, USA
iconic things to do in Vermont
December 16, 2020
What are the best things about living in Vermont?
There are certainly plenty of things to love about our green state. Vermont has access to pristine and natural areas and parks, organic and healthy food, environmentally and socially aware residents, friendly locals, and a relaxed and casual way of living life. If you love the outdoors and want to live a healthy and relaxed way of life, Vermont is simply one of the best spots to live in the U.S.
What stereotypes are there about Vermont?
Vermont is an awesome small state that has some of the best natural areas in the U.S. But some think that Vermont only has nature and nothing else. So, one stereotype about Vermont is, therefore, that there's not much else in the state except for mountains, forests, lakes, cows, maple trees Vermont also has held the stereotype of being the holiday spot for city people from New York, Boston, and Montreal. Those from out-of-state think of Vermont sometimes as a little getaway, a cute and charming place that doesn't resemble their busy and hectic city lives.
Is Vermont a great place to live?
Of course! Not only does Vermont have beautiful landscapes and endless natural areas to visit and live in, but Vermont also has exquisite food, safe cities, great schools, and amiable people. Vermont is an environmentally conscious place that focuses on healthy living styles and good social and environmental principles, which all make Vermont a welcoming and prosperous place to live.