Living The Dream Alpaca Farm In Vermont Makes For A Fun Family Day Trip
Looking for a unique day trip that the whole family can enjoy? Then head on over to Living The Dream Alpaca Farm. Alpacas are known for their fleece which creates a silky wool that can be used for sweaters, scarves, gloves, and so much more! But the animals themselves are known to be friendly pets that people of all ages can interact with.
Whether you're looking to purchase a pair of alpaca wool socks or want to visit with the alpacas themselves, this farm and country store offers both!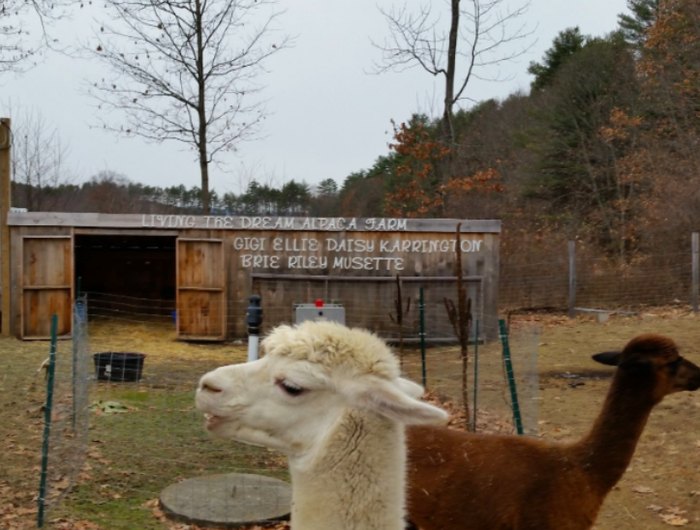 Ready to become best friends with these adorable alpacas? The Alpaca Exhibit is open 7 days a week 9am-5pm and the Alpaca Country Store is open 7 days a week from 10am – 5pm.
If you're looking for other stuff to do in the Quechee area, check out the new forest canopy walk in Vermont that's on the top of our travel list.
Address: 5573 Woodstock Rd, White River Junction, VT 05001, USA