19 Fascinating Things You Probably Didn't Know About Lake Champlain In Vermont
People tend to visit places more when they're close by, and for many Vermonters, Lake Champlain is not only easily accessible, it's a mecca of outdoor fun. Whether you enjoy the scenery, boating, beaching, or fishing, there is certainly something that everyone can enjoy when they spend time on this beautiful lake in Vermont. Here are some interesting tidbits about one of our favorite places. Perhaps you already know them, and if so you get an A+ in Vermont geography. For everyone else, you may be asking, "how deep is Lake Champlain?" or "how big is Lake Champlain?" Well don't worry, we've got all the answers to your questions, so let's take this opportunity to learn something new!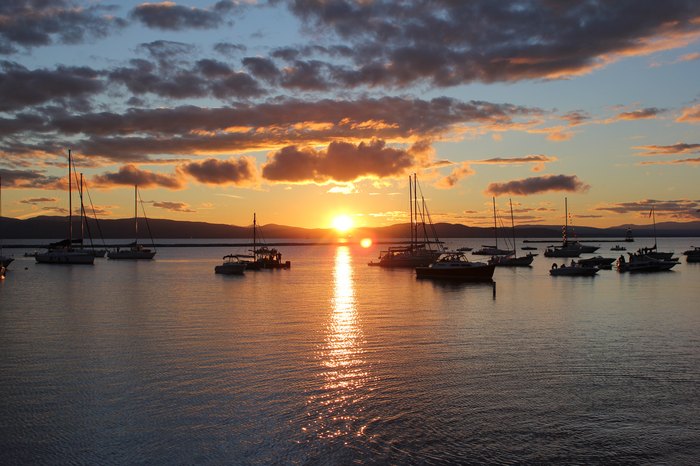 Once you've explored Lake Champlain, you'll be tempted to check out all of the other lakes in Vermont. Make it your mission to swim in all of them this year!
OnlyInYourState may earn compensation through affiliate links in this article.
Address: Lake Champlain, Lake Champlain
how deep is Lake Champlain
June 16, 2022
What are the best hikes with a view in Vermont?
If there's one thing that's true about Vermont, it's that Vermont has some of the most scenic hikes in the entire country. Whether you're looking to climb up into the clouds or a short and sweet hike in Vermont, the Green Mountain State will more than meet your hiking expectations. The Killington Peak Trail is one of the most scenic trails in Vermont, but be warned: this trail is not for the faint of heart. The seven-mile trail is pretty challenging, especially as you ascent towards the top, but your hard work will be rewarded when you see the epic panoramic views of the Green Mountains and the Adirondack Mountains. Don't worry, there are plenty of short trails in Vermont that don't sacrifice steps for scenery, like the one-mile Moss Glenn Falls Trail in Stowe, or the equally long Putney Mountain Trail, which still gives you incredible mountain range views without the strenuous hike.
What are the most beautiful lakes in Vermont?
Lake Champlain may be the biggest lake in Vermont, but there are plenty of beautiful lakes in Vermont that are perfect for outdoor adventures. Lake Parker, also known as Pond, is one of the most beautiful lakes in Vermont. Nestled within the Willoughby State Forest, Lake Willoughby is one of the most beautiful lakes in Vermont. It's a popular spot for splashing away in the summer sun, and the views of the mountains in the background will just take your breath away.
Are there any good swimming holes in Vermont?
When that summer sun starts to beat down, it's time to find somewhere to cool off. Luckily, there are plenty of good swimming holes in Vermont, you just need to know where to look. Located within Jamaica State Park, the Salmon Hole swimming area is a great spot for a refreshing dip in the water. Hamilton Falls, an impressive 125-foot waterfall in Vermont is also located within the park, and you can easily dip your toes into the water and cool off after a day of hiking through the forest.