14 Unique Fall Festivals In Vermont You Won't Find Anywhere Else
There is so much to love about fall festivals in Vermont. With the fall foliage electrifying the landscape, what better way to embrace the season than by celebrating at a festival? These 14 festivals have everything from food to music to wool to… Steampunk? Check out these awesome and unique festivals happening this fall.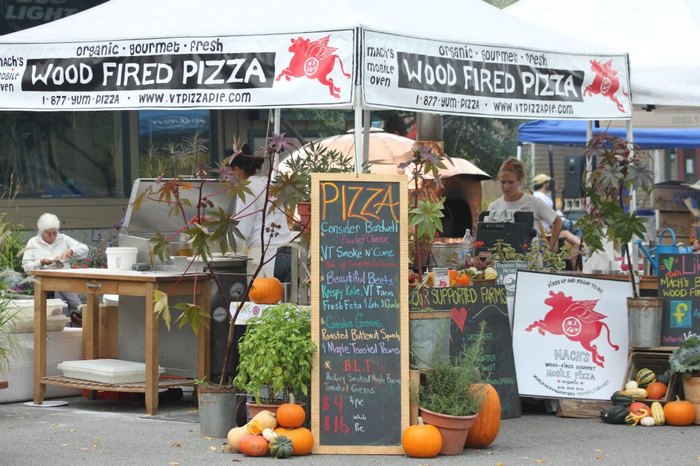 Along with enjoying fall festivals, here are some other things to do in Vermont in the fall.
OnlyInYourState may earn compensation through affiliate links in this article. As an Amazon Associate, we earn from qualifying purchases.
More to Explore
Fall in Vermont
What are the best Halloween towns in Vermont?
Newport uses the fall in Vermont as a time for spooky fun. They have candy, a parade, and a haunted house. It's a fun event for the whole family. It is truly the one town in Vermont that turns into a Halloween wonderland!
Rutland is a cool Halloween town in Vermont that celebrates with a parade and has since 1959. How cool. There were some fun and spooky songs out in 1959 that I imagine playing on record players all over town. Poison Ivy by the Coasters, The Mummy by the Naturals, and Voodoo by the Ivies could've soundtracked children bobbing for apples after the parade. (Parents, was "bobbing for apples" a thing at your parties as a kid?)
There is even a haunted hike in Vermont! This Horrifying Haunted Trail In Vermont Will Leave You Shaking In Your Boots and will let you in on the Emmons Island Haunted Trail in Grand Isle.
Where can I go apple picking in Vermont?
Apple picking is a lot of fun, and they really do taste better just off the tree. It's a great way to spend time because it's active and easy. Also, you can annoy children with great apple jokes. Here are some to get you started:
What do you get if you cross an apple with a shellfish? A crab apple.
How do you make an apple turnover? Push it downhill.
What kind of apple isn't an apple? A pineapple.
Why did the apple go out with the prune? He couldn't find a date.
Nothing makes a pre-teen feel as excited as when they realize more apple jokes are on the way! Have fun!
There are so many great orchards to choose from. These 16 Charming Apple Orchards In Vermont Are Great For A Fall Day will lead you in the right direction. 
Related Articles
Explore Vermont