These 9 Utah Soda Shops Will Quench Your Thirst In The Best Way Possible
Many Utahns don't drink alcohol…but that doesn't mean they don't love a good mixed drink. Soda shops have popped up all over the state in the last several years, and they're incredibly popular. These aren't the old-fashioned soda shops that your grandparents knew and loved. These are drive-through shops that make confections of soda (such as Coke, Diet Coke and Dr. Pepper), blended with flavored syrup and fruit juice.
The original few soda shops started the trend to offer frosted sugar cookies with the sodas – just in case a soda with added sugary syrup wasn't enough sugar and calories for patrons. The trend continues still, and shops have expanded to include other snacks such as pretzels, donuts, cake, cupcakes and even french fries.
Some people are so crazy for this stuff that they get a large 32 or even 46-ounce drink every day (sometimes in the morning, on their way to work). KUTV news reported on Utah's soda shops last fall, and interviewed one woman who claimed to have consumed more than 2,000 drinks in one year! Here are nine of Utah's favorite soda shops, but please note that these are listed ALPHABETICALLY – they are NOT rated.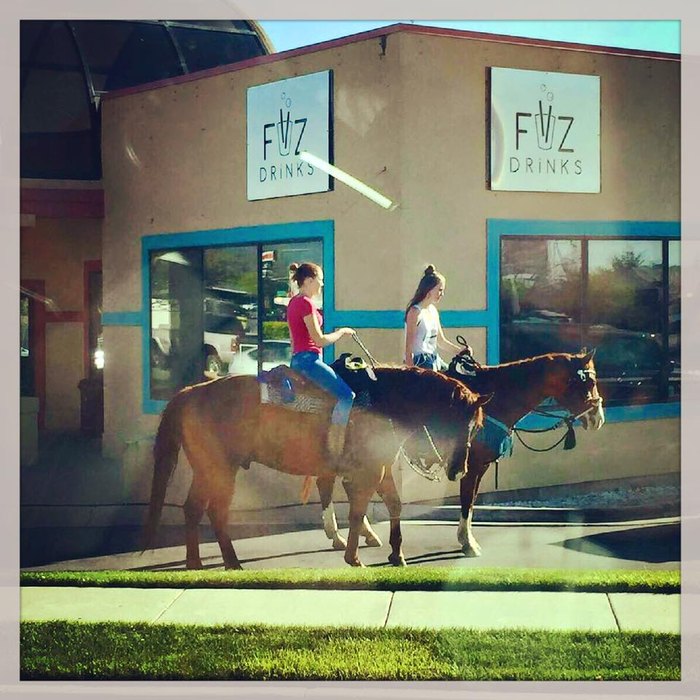 What do you think of this Utah trend? Tell us your thoughts on our Facebook page.
Here's an idea…maybe you want to hike off some of the 1,000+ calories you just consumed at the soda shop! Take one of these 10 Best Trails in Utah. Or, if you're feeling kinda sloshy and bloated, maybe take one of these 13 easy hikes!
OnlyInYourState may earn compensation through affiliate links in this article.