Panguitch Is The Best Small Town In Utah For A Weekend Escape
From the peaks of the Wasatch range in Cache Valley to the red rocks in St. George, Utah offers amazing places to explore, particularly when it comes to small towns. You will find beautiful places scattered throughout the state — from mountain towns to deserts and cities. No matter where you roam, you will find someplace full of charm that will delight you in every way. But, none are as charming as the small town of Panguitch.
Panguitch is the ideal weekend escape in Utah because it has it all – gorgeous views, recreational activities, lots of history, excellent food, and beautiful places to stay. With so much to offer, there's no doubt that it is the best small town in Utah for a getaway.
From the Hawaiian Island of Oahu to the coast of Massachusetts and everywhere in between, come along with OnlyInYourState as we introduce you to the best Small Town Getaways you can take this year. From nature lovers and foodies to history buffs and shopaholics, there's something for everyone within these unforgettable, two-day itineraries curated by our local travel experts just for you.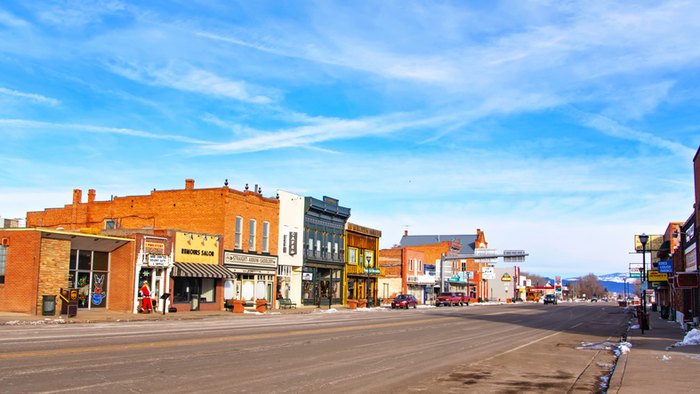 There's truly so much to love about the small town of Panguitch in southern Utah. So, tell us, what else do you need to know for the ultimate Panguitch travel guide? Are you planning a weekend escape to this small town in Utah or a day trip to Panguitch? Feel free to ask your questions and share your thoughts in the comments. If you want to spend a few more days at Bryce Canyon National Park, here are some recommendations for where to eat, sleep, and play near this bucket-list-worthy location.
Not Your Average Bucket List Podcast
Only In Your State's podcast Not Your Average Bucket List takes a deep dive into Panguitch, Utah and everything it has to offer. Our hosts, Marisa Roman and Sara Heddleston, discuss what their "Perfect Day" in Panguitch would consist of. From wildlife hiking trails to sleeping in a cottage by the ocean, take a look at the infographic below to get your own suggestions for the perfect day exploring this small town.
To discover even more about Panguitch, Utah in a fun, easily-digestible manner, tune in to OnlyInYourState's brand new podcast, Not Your Average Bucket List, where we talk all about this charming town. Listen now on Spotify and Apple Podcasts.
OnlyInYourState may earn compensation through affiliate links in this article.
Address: Panguitch, UT 84759, USA