Explore Acres Of Unparalleled Views Of A Desert Oasis On The Scenic Emerald Pools Trail In Utah
All desert hikes lead to flowing falls and pristine pools, right? Well, in Utah's Zion National Park, that's exactly what you'll discover on the Emerald Pools Trail. You'll think your mind is playing tricks on you, as you experience a real-life mirage in this desert oasis. As you wander through acres of panoramic perfection in this beloved state park, you'll happen upon resplendent waterfalls, lush alcoves, and deep, blue-green pools – getting completely lost in this wondrous place. Hiking the Emerald Falls Trail in Utah is a completely transcendent experience, as you explore acres of unparalleled views.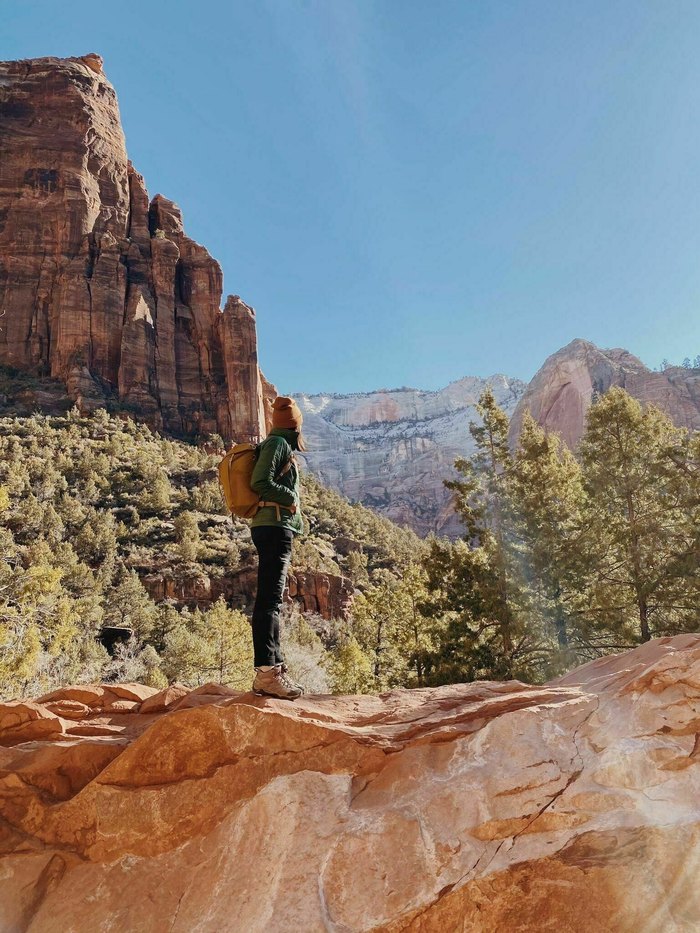 A few things to note as you plan your visit: Zion National Park is open 24 hours a day, all year round. However, some attractions may be closed during inclement weather or colder seasons. To enter the park, you'll pay a weekly admission pass of $25/vehicle or $12/individuals.
Have you hiked the Emerald Falls Trail in Utah? What was your experience at this unexpected desert oasis? Share your experience in the comments below! And for more stellar hikes in Zion National Park, check out this list of our favorites. (Can't make it to Zion in person? Sit back and go on a virtual hike of Zion's Canyon Overlook Trail.)
Address: Emerald Pools Trail, Utah 84737, USA