The Lava Flow Overlook Trail Will Show You A Completely New Side Of Utah
Defining the landscape of Utah is not easily done. A contrast of colors characterizes the state, and that's true within Snow Canyon State Park. The Lava Flow Overlook Trail is a perfect example, with black lava beds framed by sandstone cliffs. Yes, this trail shows a new side of Utah, but it's also a walk into the past. Volcanic activity created the lava that dots this area of Washington County and adds to the distinctive look. There's more to Southern Utah than the acclaimed red rocks.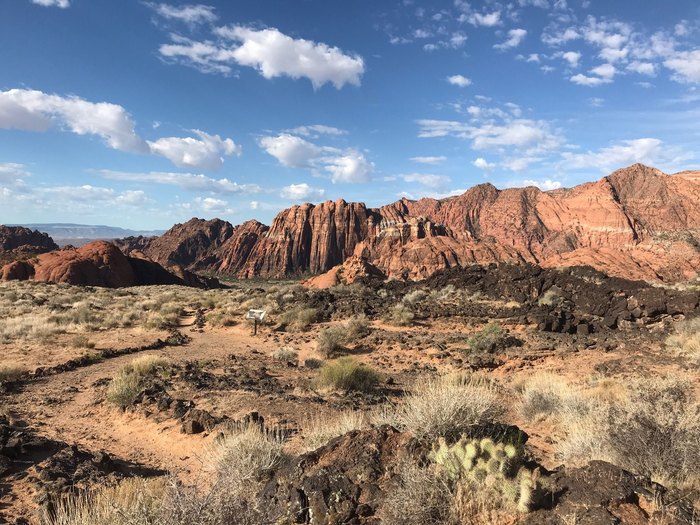 Located only 12 miles from St. George, Snow Canyon State Park is not as famous as Utah's national parks, but has its own distinct features and is close to the city. The spring, fall and winter are especially good times to visit, as well as early mornings and late evenings in the summer.
Address: Snow Canyon State Park, 1002 Snow Canyon Dr, Ivins, UT 84738, USA