These 9 Churches in Utah Will Leave You Absolutely Speechless
This list includes impressive churches (by Utah standards – cathedrals in Europe would give all of these a run for their money). I know that there are many, many impressive LDS temples and tabernacles throughout the state. I could easily write three articles full of LDS churches. However, it's important to remember that Utah includes members of many religions.
I included just one house of worship per religion in this article, and tried to include either the largest, most impressive building, or one that had the most historical meaning. For instance, I've included the Cathedral of the Madeleine because it is easily the largest and most impressive Catholic cathedral in the state, though St. Joseph's in Ogden is also beautiful.
Not all religions in Utah are recognized on this list. Perhaps their churches are more humble, or represent current architecture that is standard for many buildings in the state. It's also entirely possible that I've missed an impressive house of worship for a religion not listed here.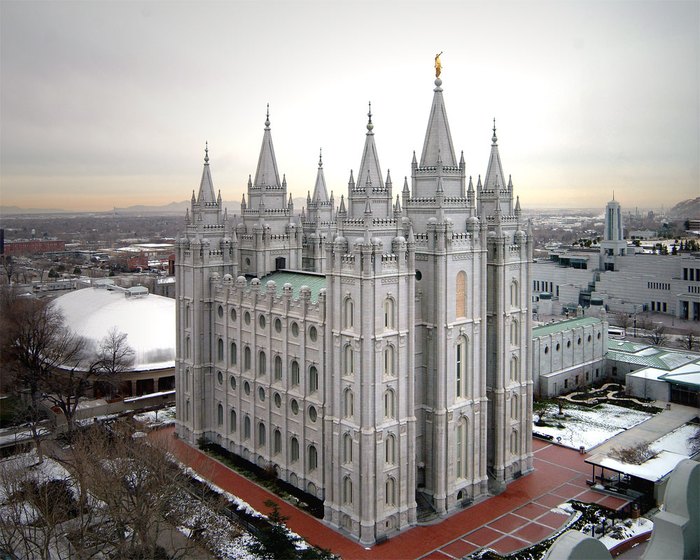 You've probably noticed that all but one of these churches is located in Salt Lake City. Why? I'm not a historian, but I have a theory. With the exception of the Mormons, other religious congregations had to have a large enough population of congregants to come up with the large sums of money needed to built large churches. While you'll find smaller non-Mormon churches throughout the state, the largest were typically built in the late 1800s and early 1900s in Salt Lake City. It was easy for the LDS church to build magnificent houses of worship, even in small towns, because the Church could fund those buildings from its headquarters in Salt Lake.
OnlyInYourState may earn compensation through affiliate links in this article.