20 Words You'll Only Understand if You're From Utah
Utah is an amazing place to live, and we even have our very own language! People outside of Utah just don't understand. I mean literally… sometimes they have absolutely no clue what we're talking about. Case in point: here are 20 words you'll only understand if you're from Utah.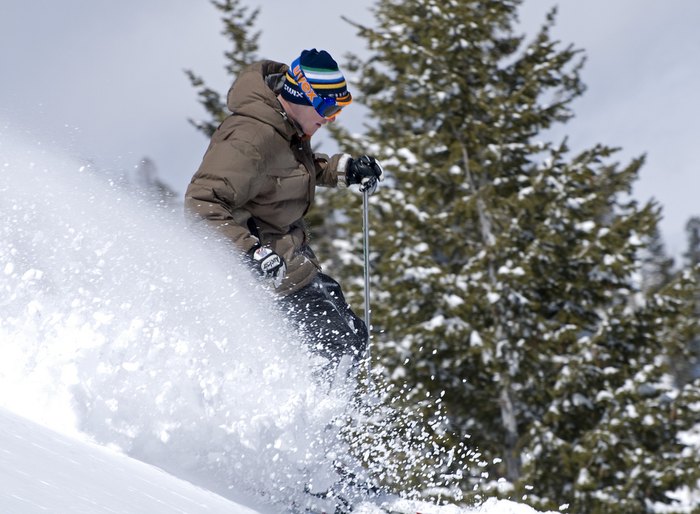 Utah folks: do you agree with these words you'll only understand if you're from Utah? Non-local folks: how many of these Utah sayings did you already know? For more weird and wonderful things in The Beehive State, you'll definitely want to check out these bizarre attractions and hidden gems.
OnlyInYourState may earn compensation through affiliate links in this article.
Words You'll Only Understand If You're From Utah
February 22, 2021
What's it like living in Utah?
Living in Utah is a unique experience – our state is definitely like no other. Utah has the most beautiful scenery in the world, but that's not all. Our state is full of unparalleled outdoor recreation, to be sure, but we also have a thriving (and accessible) arts community, low crime rate, epic food scene (two words: fry sauce), and some of the nicest people you'll ever meet.
What are some weird places in Utah?
If you're looking for a quirky adventure in The Beehive State, you have a lot of options. Utah is a beautiful state, but some of it is just kind of… weird. For starters, there's Gilgal Garden, a weird sculpture garden in Salt Lake City that has a sphinx statue with the head of Joseph Smith. Homestead Crater in Midway is the only warm water scuba diving destination in the continental U.S. The geothermal spring created a 65-foot-deep pool, which is hidden below a 55-foot, dome-shaped crater. The Homestead resort created a tunnel into the crater so guests can swim, scuba dive or just enjoy the warm 90-degree sauna-like atmosphere. It's a weird and wonderful natural wonder. Devil's Slide is another weird roadside attraction in Utah; these two parallel limestone slabs look so perfectly placed that it's hard to believe they weren't created by humans. The sides of Devil's Slide rise about 40 feet from the mountain, and the space in between is about 25 feet wide.
Why is Utah called The Beehive State?
Contrary to how it sounds, Utah isn't actually named after these fuzzy yellow pollinators. Utah's nickname is The Beehive State, and it has nothing to do with the insect! Utah's state nickname is actually due to its original title of "State of Deseret" — "deseret" meaning "honeybee" in the Book of Mormon. But there is an indirect correlation between Utah's state nickname and the industrious little insects, as Utah's state motto is "industry," which ties back to Utah's early settler roots.
OnlyInYourState may earn compensation through affiliate links in this article.