Posted in USA
November 15, 2017
These 15 Bizarre Natural Phenomena Around The U.S. Are Too Weird For Words
America is a weird place. Don't get me wrong – it's a wonderfully weird place. With all the incredible beauty we've got going on, nature was bound to throw a little kookiness in there for good measure. From rainbow swamps to blue-skinned people, and even places where gravity seems to work in reverse, this great land offers us a full buffet of the most bizarre and mysterious quirks of nature. Check out these strange phenomena around the U.S. and prepare to be left more than a little shocked.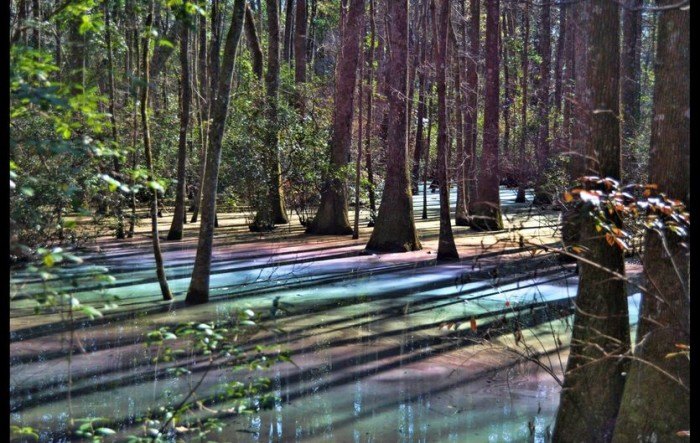 15. The Mystery Spot in Michigan
If you're into weird, slightly hokey and definitely entertaining roadside attractions, then the Mystery Spot has what you're looking for. Stop by and be astounded by gravity-defying phenomena, such as water running uphill; people standing tall, but also seemingly sideways; and sitting straight (and yet not straight at all) in your seat – an act that will perplex and awe you for sure. While the effects are usually attributed to optical illusions and subtly tilted environments, it's hard to deny that this place feels magical. Check out this video for an incredible peek into the Mystery Spot.
Have you seen any of these crazy phenomena? Do you know of any others? Let us know!
OnlyInYourState may earn compensation through affiliate links in this article.