Posted in USA
April 03, 2018
This Glorious Blue Ridge Mountains Country Estate Should Be Your Next Destination
Looking for an unhurried, spacious and totally relaxing getaway where you don't have to fight crowds and long waits? While fast-paced, whirlwind vacations can be exhilarating, sometimes you just want to kick back, enjoy nature at its finest, and sooth your soul. When a chillax style is more to your liking, consider this country-estate design set on 340 acres in the Blue Ridge Mountains. Warning: with private patios and an idyllic setting in the midst of horse farms and wine country, you may never want to leave this expansive luxury resort in Middleburg, Virginia.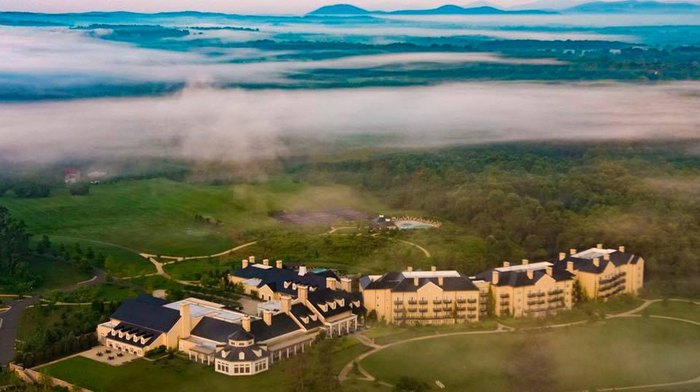 Resort Owner Sheila Johnson has created an environmentally sensitive destination by placing 252 of the resort's acres into a conservation easement; the property is one of the first luxury destination resort and spas in the U.S. to achieve LEED (Leadership in Energy
and Environmental Design) certification.
The Salamander Resort & Spa is located at 500 N. Pendleton St. in Middleburg, Virginia. You can book directly or find out more information. For more about the location, you'll want to read up on the Blue Ridge Mountains.