Posted in USA
January 02, 2020
Here's What Life Is Like In Nowhere, Oklahoma
The name of this rural town in Oklahoma is bound to make you look twice. Its official name is Nowhere, but it's a real place indeed. This colorful community can be found inside of Caddo County and will surely charm you if you visit. Here's more on what real life is like in Nowhere, Oklahoma.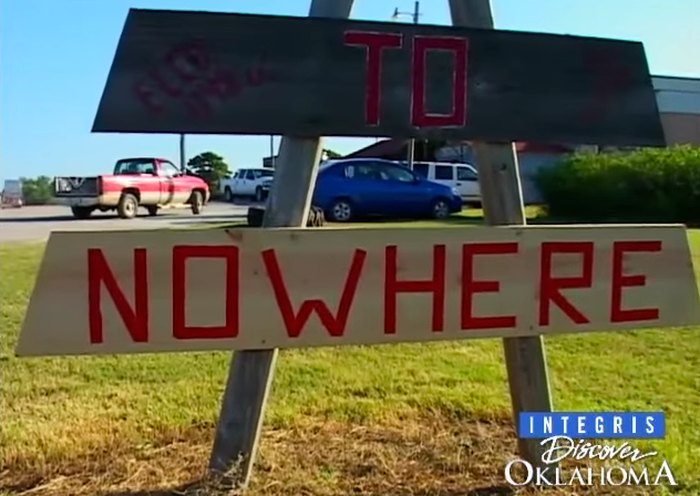 To learn more about what life is like inside this unique town, watch this brief video shared by DiscoverrOklahoma:
If you'd like to find your way to Nowhere, here's a map to help you find it:
What are your thoughts on Nowhere, Oklahoma? Have you visited before? We'd love to hear all about your experience there!