This Terrifying Swinging Bridge In Texas Will Make Your Stomach Drop
You're driving out in the middle of nowhere. It's desolate and barren, no cars or human souls in sight. The wind is blowing violently, shaking your car back and forth. You come upon this long, wooden, one-vehicle swinging bridge between Mills and San Saba Counties. You can hear it creaking and groaning with every gust of wind that hits the boards before you even begin your slow journey across. Do you turn back and find another way to your destination? Or do you muster enough bravery to dare take what could be your last chance?
I sincerely hope you have a very light vehicle, and if not…well, cross your fingers and say a little prayer. Here is the Regency Suspension Bridge, the last suspension bridge in Texas open to automobile traffic.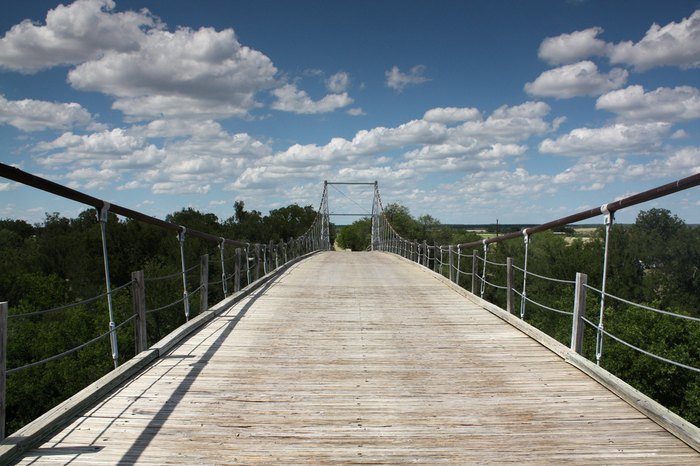 Here's a video of someone crossing the bridge so you can experience the terror for yourself: (Hint: watch the sides to see the swinging effect most prominently.)
Have you ever crossed this bridge? If not, are you brave enough to take the chance?
OnlyInYourState may earn compensation through affiliate links in this article.