A Star Wars-Themed Restaurant In Texas, Galaxy B&G Has Some Of The Best Burgers Around
Nerd or not, we can all find even the slightest bit of appreciation for Star Wars, especially at a Star Wars-themed restaurant in Texas. This one exciting restaurant took its love for the films to a whole new level, which Padawans and Jedis alike are raving about. And if Star Wars is a new idea to you, take a trip through the galaxy at Galaxy Bar and Grill in Killeen, and see what the fuss is all about.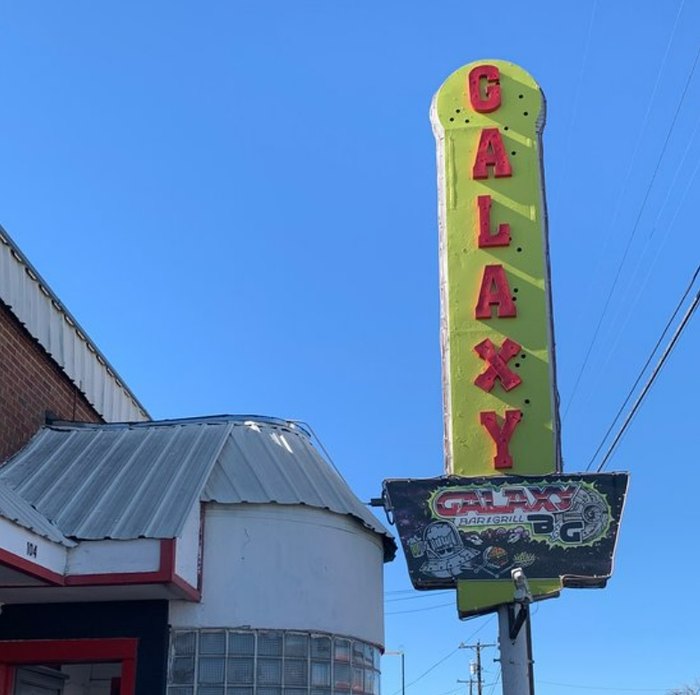 Take a virtual tour of this Star Wars-themed restaurant in Texas and witness a live taste test:

For more information about this Star Wars-themed restaurant in Texas, visit Galaxy B&G's Facebook page. Have you ever eaten at Galaxy B&G in Killeen? What are your favorite themed restaurants in Texas? Share your thoughts with us in the comments below!
OnlyInYourState may earn compensation through affiliate links in this article.
Address: 104 W Veterans Memorial Blvd, Killeen, TX 76541
Star Wars-Themed Restaurant In Texas
April 26, 2023
What is the most unique space attraction in Texas?
Some might logically say it is Johnson Space Center, in Houston, Texas, the expansive, 100-building complex that serves as NASA's center for spaceflight. But upon discovery, nobody would argue that the most unique and possibly impressive space attraction is at Nassau Bay McDonald's. You won't believe it when you see it, but a giant Apollo astronaut sculpture with fries greets you at 1320 E. Nasa Parkway. Don't miss an opportunity for a photo opp the next time you are in Houston grabbing a Big Mac and a chocolate shake. Discover more about the town on Nassau Bay's Facebook page.

Where is one of the largest Star Wars-only toy stores in the U.S.?

Incredibly, Holocron Toy Store, located at 3613 W. Vickery Blvd., Suite 105, in Fort Worth, Texas, is devoted only to "Star Wars." The outpouring of Star Wars inventory comes from love and respect for the franchise. Created by George Lucas, this epically popular film series began with the 1977 movie A New Hope. The rest is history. From anniversary toy lines and clothing to collectibles, if you're looking for something specific — or not, here is the place. For more information, visit Holocron Toy Store's website, where online purchasing is welcome. May the force be with you.
What is the best little-known toy store in Texas?
Monkey See Monkey Do! will have you chattering away in no time at the classic toys from your childhood bringing back fun memories. And do yourself a favor, build up the anticipation by looking in the window of this curiosity shop before going inside. One customer described a not-for-sale item showcased at the register as a head of Marie Schrader on a baby's body stuffed into a bird's foot. The combination of new and old, fun and weirdness here definitely makes this store at 1712 S. Congress Ave. in Austin, Texas, worthy of a visit. Check out the photos on the Monkey See Monkey Do! Facebook page.