An Unassuming BBQ Restaurant In Texas, Loco Coyote Is A Delicious Hidden Gem
We Texans are humble enough to realize that you can't judge a restaurant by its exterior. In fact, we usually prefer dining at places that are a little rough around the edges because that means more attention can be paid to the food. Loco Coyote is no exception, and it's the hidden gem you never knew you needed to try until now. The food from this unassuming BBQ restaurant in Texas will knock your socks off. Take a look: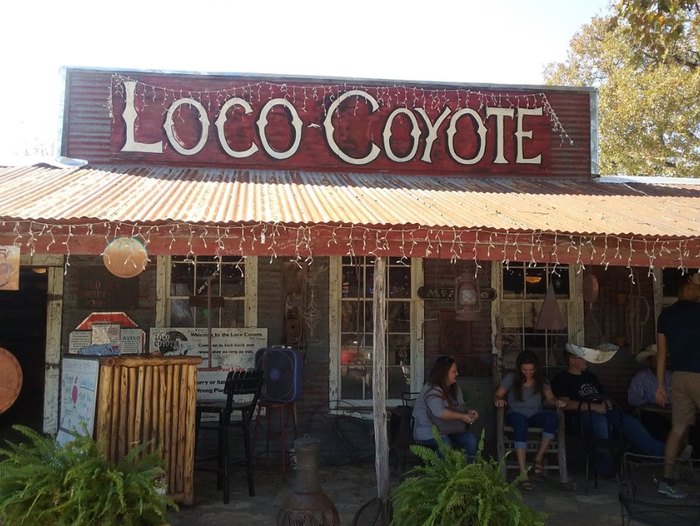 What are your favorite BBQ restaurants in Texas? What other restaurants in Texas would you never expect to have good food based on how the exterior looks? Share your thoughts with us in the comments below!
Craving more down-home eats? Check out these 8 exceptional hidden gem restaurants in Texas.
OnlyInYourState may earn compensation through affiliate links in this article.
Address: 1795 Co Rd 1004, Glen Rose, TX 76043, USA
unassuming BBQ restaurant in Texas
March 16, 2020
What are the most famous BBQ restaurants in Texas?
Franklin BBQ, located in Austin, is one of the most famous BBQ restaurants in Texas. Eating at Franklin is often an all-day affair. People come prepared for a long wait, but the end result is so worth it. Come see what the hype is all about! You won't regret it. Salt Lick Barbecue, located in Driftwood, is another beloved eatery in Texas. As soon as you walk in, you'll see a giant BBQ pit covered with ribs, brisket, and pork. If that doesn't make your mouth water, nothing will.
What are the best hidden gem restaurants in Texas?
Greer's Ranch Cafe, located in Stephenville, is one of the best hidden gem restaurants in Texas. If you're craving country cooking, this is the place to go. Crispy chicken fried steak, creamy gravy, and fluffy mashed potatoes are calling your name. This dish is even better than what grandma used to make. Little Gretel Restaurant, located in Boerne, is another amazing place to dine. Their authentic German dishes are full of flavor.
What kind of BBQ is Texas known for?
Texas BBQ is all about the brisket. Some places drizzle a bit of sauce on top, but others consider that a crime. You'll find some tasty pork and beef ribs in the state as well. No matter what you order, you'll want to get a side of okra and beans next to it. That, my friend, is the recipe for a perfect meal. It just doesn't get any more Texan than that.