5 Must-Visit Flea Markets In Dallas – Fort Worth Where You'll Find Awesome Stuff
One person's junk is most definitely another's treasure, as evidenced by the continued popularity of flea markets around the Dallas – Fort Worth area. Whether it's décor for your home, vintage clothing, parts for your car, or a re-purposed gift, these popular flea markets always bring in the crowds. Grab your best friends and check out these best flea markets in Dallas, Texas: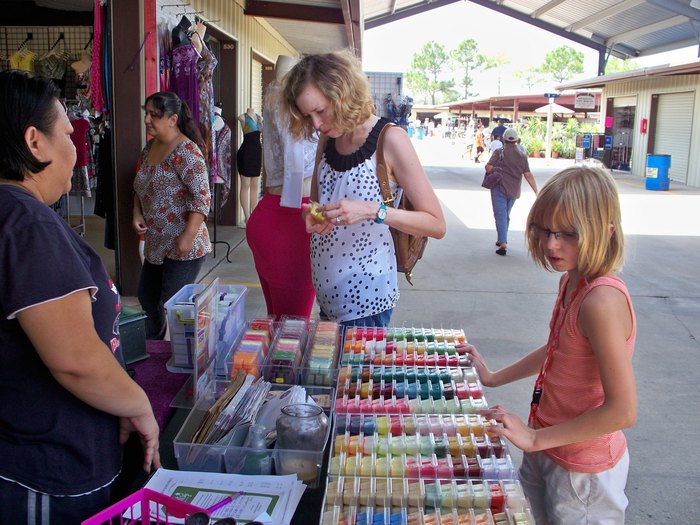 Are you ready for a treasure hunt? What's the best find you've uncovered at a flea market? Any favorite flea markets in Dallas we need to know about! Share your favorite TX flea markets with us in the comments below!
OnlyInYourState may earn compensation through affiliate links in this article.
Best Flea Markets in Dallas
March 08, 2023
What are the best antique stores in Dallas?
Furniture and home décor trends change through time, and nothing is more trendy right now than vintage charm. Instead of cold metals and minimalism, people in the Dallas – Fort Worth area are returning to a warm and comfy farmhouse look, with touchable textures with clean lines reminiscent of simpler times. If you're looking for the best antique stores in Dallas, check out:
The Painted Tree Vintage Market in North Richland Hills. This marketplace, comprised of an eclectic collection of small business owners, opened in 2017. Not your standard, dust-filled antique shop, the bright-and-light feel is indicative of owners' vision of the marketplace presenting a fresh take on vintage. In true Texas fashion, however, this antique store in Dallas is MASSIVE, spanning over 37,000 square feet and including some 200 vendors.
North Dallas Antique Mall.North Dallas Antique Mall is a three-story former movie theatre - so basically a Galleria full of every kind of antique you could ever imagine. As you peruse the endless aisles of knick-knacks, home decor, glassware, collectibles, and more, cherished childhood memories will come flooding back, making this a delightfully nostalgic day trip in Dallas, TX.
Are there any other fun places to shop in Dallas?
If you enjoy shopping in all varieties -- thrift shops, flea markets, antique stores, boutiques, and larger malls and shopping centers -- you'll be right at home in Dallas, TX. Home to some of the best shopping in the country, here are some of our favorite shops in and around the Dallas and Fort Worth areas:
The Dallas Farmers Market. In operation since 1941, this shopping destination has grown with the city from a horse-and-wagon business to a sprawling market boasting farm-fresh veggies, dairy, and more. The venue is over 26,000 square feet and contains several restaurants, hundreds of vineyards, and both indoor and outdoor seating areas... the list goes on (and on)!
Small Towns Near Dallas, Texas. The small towns in and around Dallas, Texas, are home to some fabulous main streets full of locally owned shops and businesses. Some of our favorite towns to shop in the Dallas/Fort Worth area include: McKinney, Granbury, Waxahachie, Frisco, Glen Rose, and Garland, and Grapevine.
In fact, with regard to Grapevine, you're in for a real treat when you visit this town outside Dallas, Texas! The City of Grapevine is such a place. Centrally located between Dallas and Fort Worth, it provides all the entertainment, beauty, dining, history, and charm to make it a city that is deserving of return visits throughout the year.