The Creepiest Hike In Texas Takes You Through The Ruins Of An Abandoned Zoo
There's something inherently alluring about abandoned places. Once thriving, these destinations have long been forgotten, and oftentimes are being reclaimed by nature. There are plenty of abandoned places in Texas sure to send a chill down your spine, but this one just might take the cake. The Old Zoo Nature Trails take you through the ruins of an abandoned zoo from the 1920s, and it's the creepiest hike you'll ever take.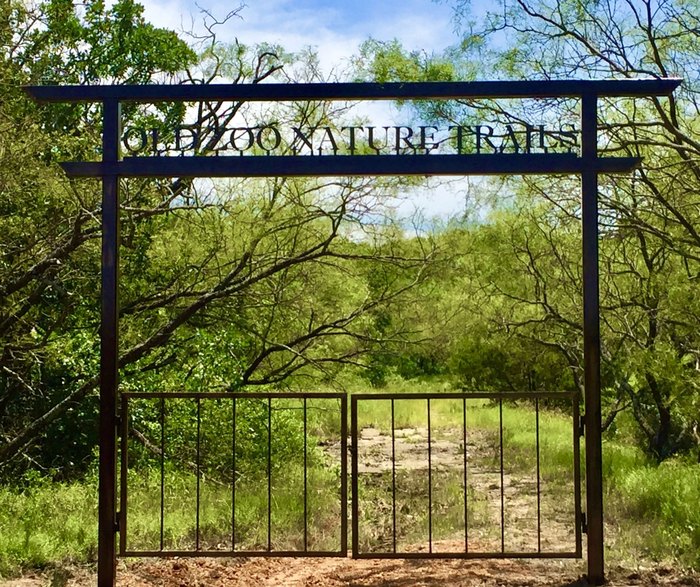 Check out this YouTube video by Secrets of Texas for a virtual tour of the Old Zoo Nature Trails:

Have you embarked on this abandoned zoo hike? If so, we'd love to hear all about your experience! Tell us in the comments. Also, if you know of any other abandoned zoo hikes in Texas worth taking, nominate them for a chance to see them featured in an upcoming article! Check out our previous article for more eerily awesome abandoned places in Texas.
OnlyInYourState may earn compensation through affiliate links in this article.
Address: Old Zoo Nature Trails, Co Rd 112, Cisco, TX 76437, USA
abandoned zoo
January 13, 2023
What are some other abandoned places in Texas?
Texas is a massive state, and it stands to reason that it would be home to lots of abandoned places. And, it is! Below is a list of abandoned places in Texas that nature is slowly reclaiming:
The Wurzbach House in Rio Medina
Falling Church located in South Bend
Zedler's Mill in Caldwell County just outside of Luling
Terrell State Hospital, an abandoned insane asylum in Terrell, Texas
J.P. Torres Dry Goods and Grocery Store
What are some of the most haunted places in Texas?
Whether you're fascinated by history or consider yourself to be a ghost hunter, you'll be pleased to hear that there's no shortage of haunted places in Texas. Here are some of the most paranormal destinations in the Lone Star State:
La Carafe - Houston, Texas
Presidio La Bahia - Goliad, TX
Baker Hotel - Mineral Wells, TX
Spaghetti Warehouse - Houston, TX
The Jefferson Hotel - Jefferson, TX
Hotel Galvez - Galveston, TX
Granbury Opera House - Granbury, TX
Emily Morgan Hotel - San Antonio, TX
Bragg Road Ghost Lights - Saratoga, TX
Elder Street Artist Lofts - Houston, TX
Littlefield House - Austin, TX
Driskill Hotel - Austin, TX
Do you have what it takes to visit some of the most haunted places in Texas?