The Massive Texas Blizzard Of December 2015 Will Never Be Forgotten
I know what you're thinking: a blizzard? In the state famed for its total lack of winter? Indeed, Texas experienced a devastating winter storm in 2015 that was one of the worst in the nation's history. Appropriately named Goliath, the onslaught left thousands of people stranded and even more without the cattle they had been raising since birth. It was truly a tragedy – one we'll never forget. Goliath went down in local history as the largest blizzard in Texas, and to this day its memory chills locals to the core. Brrr! Bundle up, because these images will take you back to that extra chilly winter.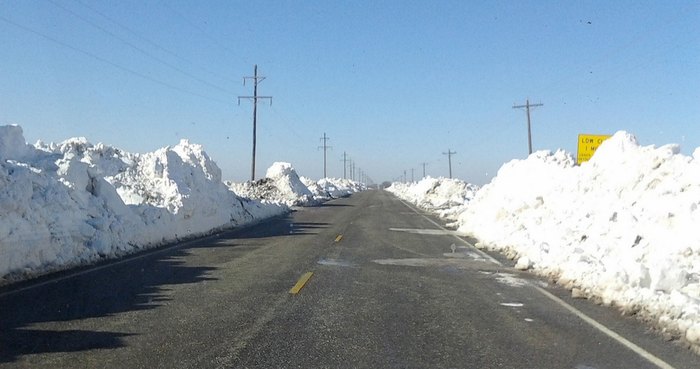 Were you or any of your loved ones affected by Goliath? If not, do you remember hearing about the largest blizzard in Texas history on the news? Share your thoughts in the comments!
Craving a bit of wintertime fun? Take a snow tubing trip at Grapevine!
OnlyInYourState may earn compensation through affiliate links in this article. As an Amazon Associate, we earn from qualifying purchases.
More to Explore
Largest Blizzard In Texas
When was the biggest blizzard in Texas?
The Lone Star State has experienced a number of winter weather events over the years. The Texas blizzard of 1929 was one of its more notable weather patterns. In fact, local weather experts consider it to be the worst in state history. Though some of the biggest snowstorms in Texas have dropped a foot of snow or more on area cities, the 1929 event battered the community of Hillsboro with 26 inches in just 24 hours. To this day, the city holds the 24-hour snowfall record for the state.
What is the most snow ever recorded in Texas?
The worst winter weather in Texas was doubtlessly recorded during the 1929 snowstorm, but that's not the only notable weather pattern to hit the state! Some events, like the Panhandle Blizzard of 1957, created snow drifts of up to 15 feet. Over the years, several winter weather events in Texas shook the state to its core.
What is winter weather in Texas typically like?
The Lone Star State can experience rather unpredictable weather patterns. In fact, locals often advise, "Don't like the weather? Wait five minutes!" As the largest state in the continental United States, Texas intersects with a few different climate zones. As such, its weather patterns can vary wildly from city to city. In the Panhandle and western portions of the state, snow is a familiar sight. Along the northern border of the state, snowfall is somewhat common, though it is a mere frosting compared to the snowfall in Northern states. Its southern portions rarely receive snow, although it does happen. Perhaps most interesting, Texas' climate includes thunderstorms almost all year round!
Related Articles
Featured Addresses