Some Of The Greatest Country Music Legends Are Buried At Woodlawn Cemetery, A Little-Known Attraction In Nashville
Tennessee is known for its incredible living musicians, but it's also a state full of ghosts. The city of Nashville has watched the rise and fall of many a creative, and Woodlawn Cemetery, tucked away in the heart of the metro area, is where folks end up when their greatest show finally ends. If you haven't been, it's a true place of memorial and honor. Make sure to come with an element of respect, since it's an operating cemetery with a grand history.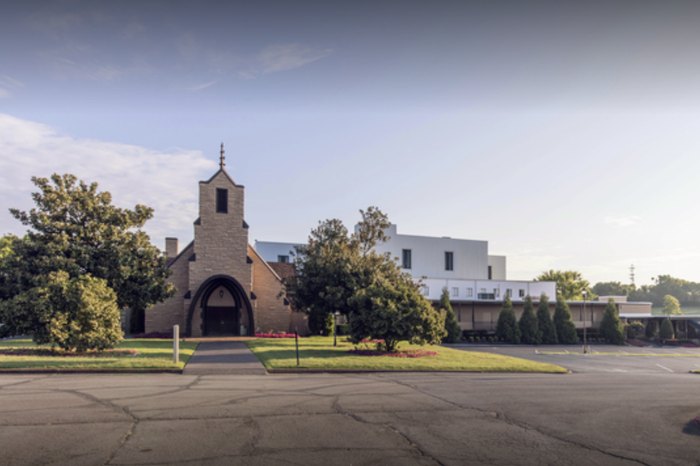 The Woodlawn Memorial Park Cemetery in Nashville is a place of reverence, so make sure you show great respect when visiting. You can find more detailed information, right here.
If you're looking for something else fun to do in Nashville, then you need to check out the incredible Nashville Zoo.
Address: 660 Thompson Ln, Nashville, TN 37204, USA
OnlyInYourState may earn compensation through affiliate links in this article.
Legends Buried At Woodlawn Cemetery In Nashville
July 28, 2022
What other famous artists

are buried

at Woodlawn Cemetery in Nashville?
There are many famous artists buried in Nashville. Nashville has nurtured many careers over the years.
Let's start with a person who is
arguably
one of the most important artists ever associated with the city. His name is Owen Bradley, and if you are not familiar with the name— you know his sound. Bradley was among the first to build an independent recording studio in Nashville.
He put together recording sessions in such a unique way that many argue he was key in developing what's called the "Nashville Sound
." Think about the iconic country songs you know and love.
The vocals are up front and the band- usually guitars, bass, drums, and piano support without getting in the way of the melodic flow
. Often, some tasteful strings emphasize the emotional pull of the narrative. It's a bit more "pop" than "honkey-tonk" and it helped popularize country music. For some context, listen to a few Patsy Cline hits. That's part of what Owen Bradley perfected. Nashville would be different without him.
"Red" Foley
is buried
here too. (His given name was Clyde Julian Foley.) He helped popularize country music after World War II. Some might recommend his 1951 gospel hit, "Peace in the Valley" as a mental soundtrack for a tour of a cemetery.
Webb Pierce is also here. He had more number one hits than any other country artist in the 1950s. If you want to hear a
mildly
heartbreaking song about a man's misery, check out "There Stands the Glass." You'll notice many of the same themes echoed on the radio today.
Ben Peters wrote many outstanding songs recorded by other artists. Charley Pride recorded over 60 of his songs and half a dozen of his recordings charted at #1 on the country chart.
There are many more, but let's end with Jerry Reed. He was an outstanding singer, guitarist, songwriter, and actor. Many know him as Burt Reynold's side-kick in
Smokey and the Bandit
, but he was also an amazing musician with a long career.
When you visit Woodlawn Cemetery, it might be nice to bring along some roses. It's always a good time of the year for them.
Address: 660 Thompson Ln, Nashville, TN 37204, USA
OnlyInYourState may earn compensation through affiliate links in this article.