This Mouthwatering Ice Cream Trail In Nashville Is All You've Ever Dreamed Of And More
It's just about summertime in Nashville (do we every really have a spring…?) so it's about when you should start planning your foodie hit list for the next couple of months. We have a few oldies but goodies for your dessert bucket list – and you're bound to find one perfect for those sweaty, heated nights. Let's take a road trip!
You can find our original map, here.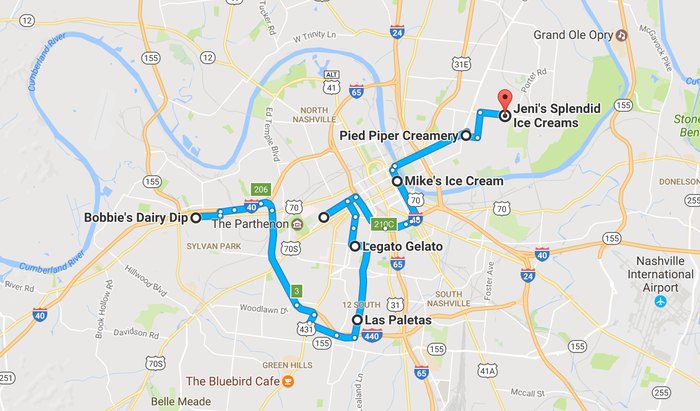 How many have YOU tried? Your summer just got a whole lot tastier, if you ask us.
Continue your eating adventure with The Sky High Restaurant In Tennessee That Lets You Dine Among The Clouds